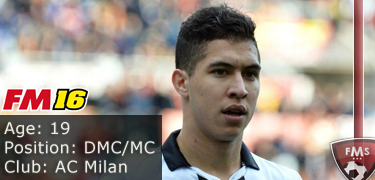 José Mauri
Age: 19
Position: MC/DM
Role: box to box midfielder / deep lying playmaker / ball winning midfielder
Club: AC Milan
Nationality: Italian / Argentine
Value: £2 million
Price tag: £13 million (patch 16.3)
CA: 126 / PA: -9 (between 150-180)
José Mauri profile in 2015 (after starting new game, 16.3)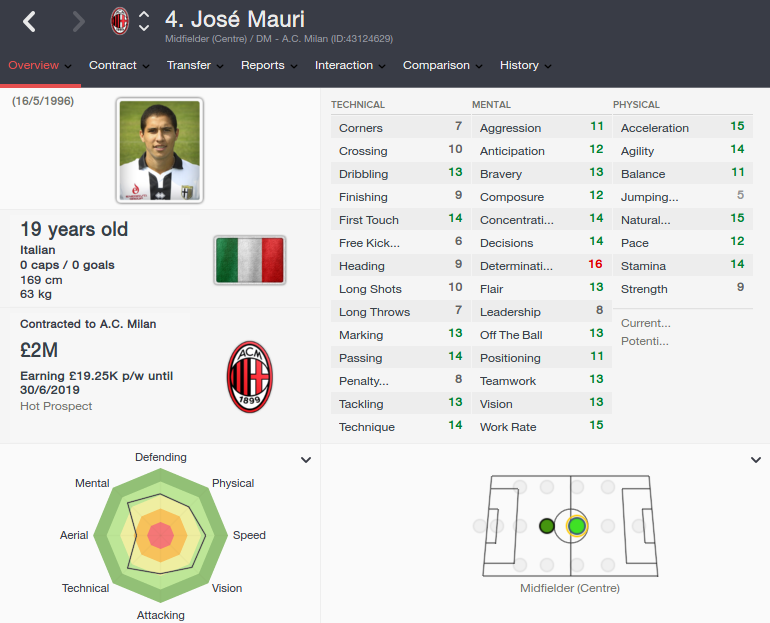 José Mauri profile aged 24 in the year 2021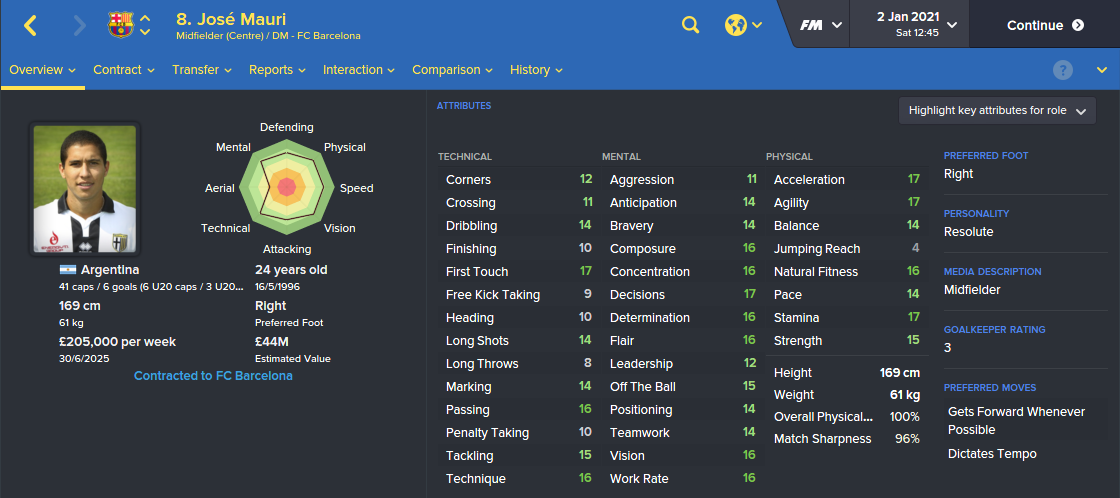 José Mauri career history until 2021


This Fm 2016 player profile of José Mauri shows an exceptional midfield talent who in just a few years can become a world-beater. Although it's still early days in José Mauri's career, he's already become a complete midfielder and an integral part of Barcelona.
Similar to last year's Lucas Romero but with more creativity, José Mauri is best used as a deep lying playmaker or a box-to-box midfielder, however he can also easily be used as a ball winning midfielder. Like Romero, his size leaves him at a disadvantage in the air, but his high mental stats compensate for those aerial 50-50s he won't be winning. Looking through his career so far, it is safe to say that he's taken the world by storm, with an outstanding average rating season to season. In the final year of this test save, he earned a huge £28 million move to Barcelona and has dislodged Sergi Samper as Iniesta's successor, which is an accomplishment in itself.
Getting him at the start of the game is possible, but Milan's demands of £13 million might ward you off. Also, be warned that he's not going to be easily tempted by a move from Milan, as he's just moved there. Perhaps he should be seen as a future purchase, but make no mistake, he's definitely one to build a team around.
Did this player develop better in your FM 2016 save? Share a screen shot of his future
profile with us by uploading the file below! (please include your name/nickname in the file name)
[simple-wp-dropbox]

Subscribe to our Newsletter