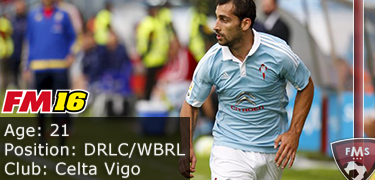 Jonny
(Jonathan Castro Otto)
Age: 21
Position: DRLC/WBRL
Role: full back / inverted wing back / wing back / central defender / ball-playing defender
Club: Celta Vigo
Nationality: Spanish
Value: £6.5 million
Price tag: £31 million – minimum fee release clause – (patch 16.3)
CA: 144 / PA: 159
Jonny profile in 2015 (after starting new game, patch 16.3)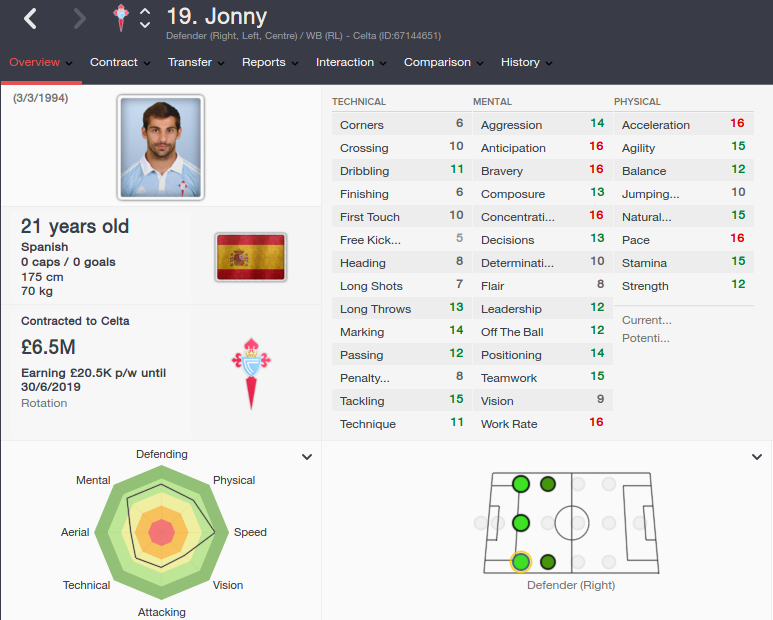 Jonny profile aged 27 in the year 2021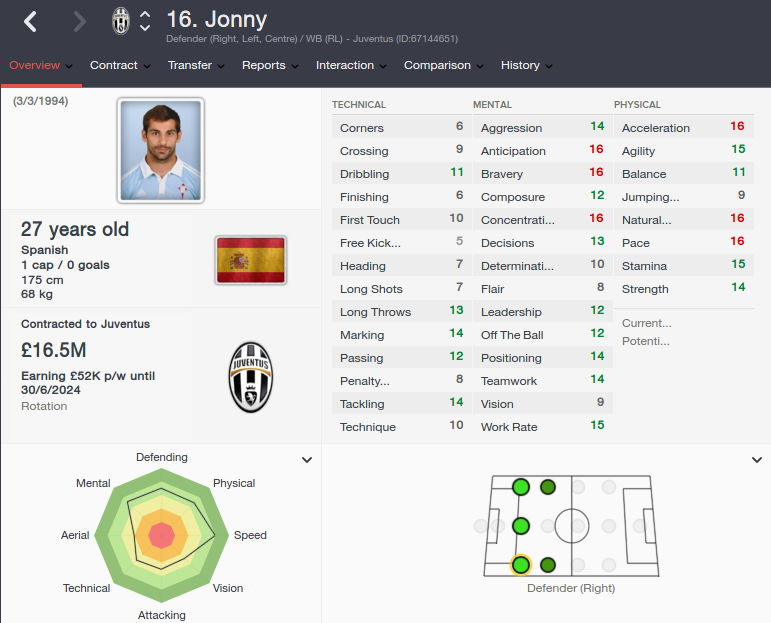 Jonny career history until 2021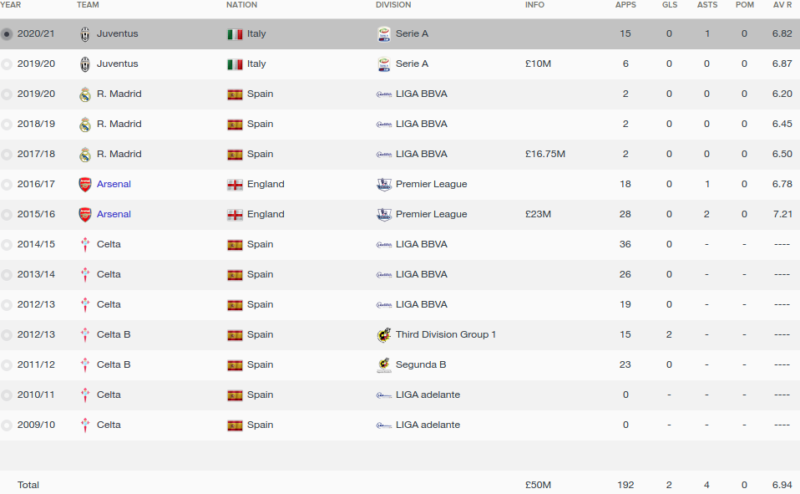 The FM 2016 player profile of Jonny shows a versatile young defender, capable of playing on both flanks and also in the middle of your defence. Celta Vigo are unwilling to let him go at the start of the game, so you either wait or break the bank if you want to get him.
In my test save Arsenal decided to go for the transfer right away, paid 23 million and got good performances from him in the first season. He dropped down the pecking order in the second season though, so he was offloaded as a backup player at Real Madrid. Then Juventus bought him, also as a backup.
As you can see he didn't play much during the final few seasons and his development might have suffered as a result. However, his speed and agility are still there, along with the good overall mental attributes. He is a good player to have in your squad given his versatility, but I guess you should only buy him when the price drops to a reasonable level.
Did this player develop better in your FM 2016 save? Share a screen shot of his future profile with us by uploading the file below! (please include your name/nickname in the file name)
[simple-wp-dropbox]

Subscribe to our Newsletter