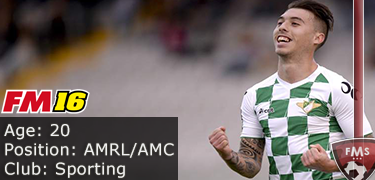 Iuri Medeiros
Age: 20
Position: AMRL/AMC
Role: inside forward / winger
Club: Sporting
Nationality: Portuguese
Value: £1.6 million
Price tag: £7.5 million (patch 16.3)
CA: 127 / PA: -8.5 (between 140 and 170)
Iuri Medeiros profile in 2015 (after starting new game, patch 16.3)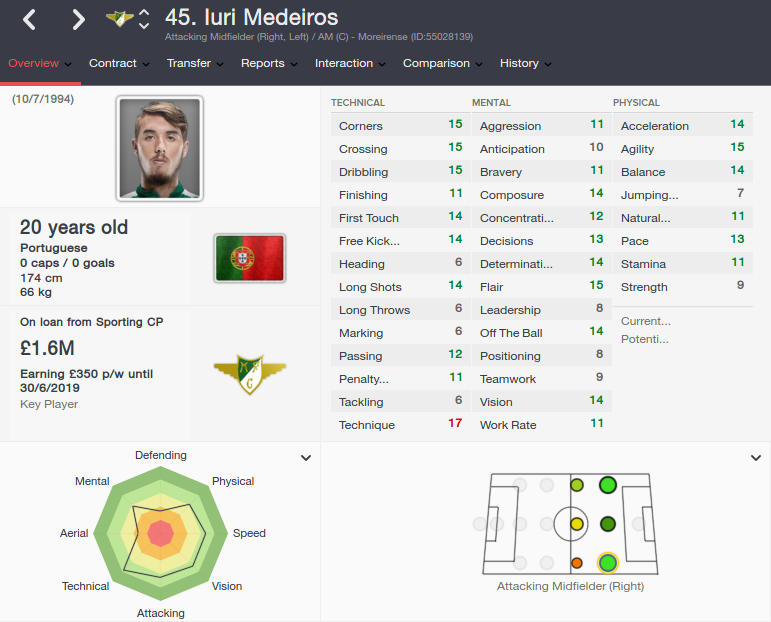 Iuri Medeiros aged 26 in the year 2021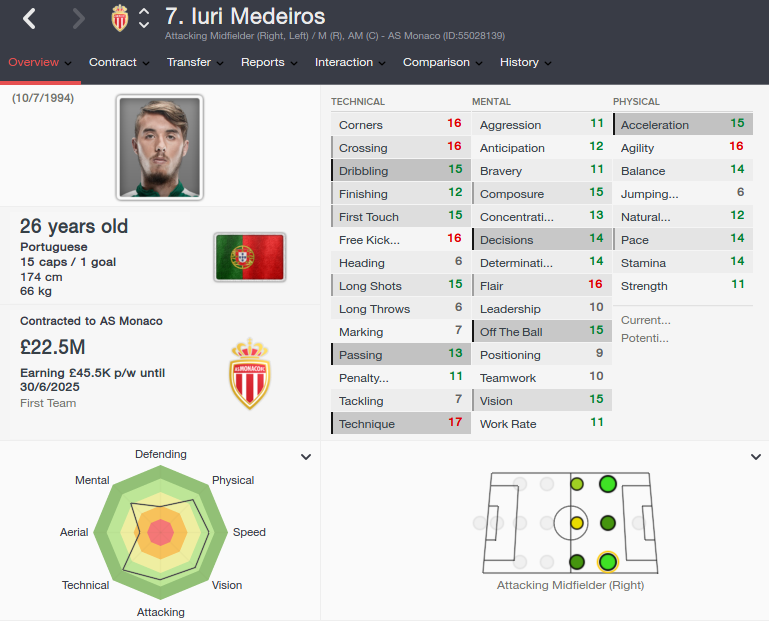 Iuri Medeiros career history until 2021
The FM 2016 player profile of Iuri Medeiros shows a gifted young winger, capable of playing and creating danger for the opposition defence on both flanks. Sporting would let him go for 7.5 million at the start of the game, unfortunately I don't think their asking price would drop significantly in the future.
In my test save he moved to AS Monaco for 10 million and did a brilliant job for the French side, scoring plenty of goals each season and also delivering quite a few assists.
The ball has no secrets for him, his technique can become almost perfect and he should also develop very good ability to shoot from distance and deliver set pieces. He also developed good flair and vision, if you can work to improve his speed he could become a great winger and inside forward.
Did this player develop better in your FM 2016 save? Share a screen shot of his future profile with us by uploading the file below! (please include your name/nickname in the file name)
[simple-wp-dropbox]

Subscribe to our Newsletter