Hakan Calhanoglu
Age: 21
Position: AMC/ST/MLC/AML
Role: advanced playmaker / attacking midfielder / trequartista
Club: Bayer Leverkusen
Nationality: Turkish
Value: £10.5 million
Price tag: £22.5 million (16.3)
CA: 146 / PA: 160
Hakan Calhanoglu profile in 2015 (after starting new game, 16.3)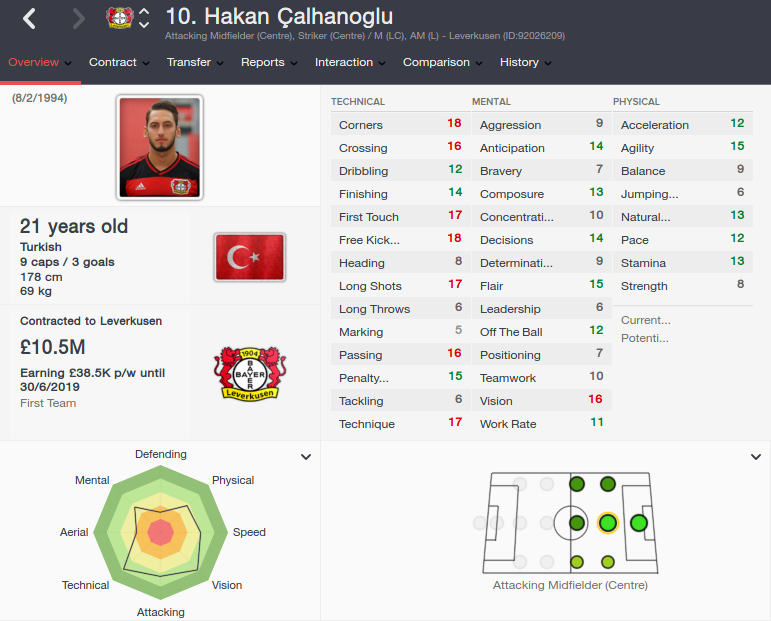 Hakan Calhanoglu profile aged 27 in the year 2021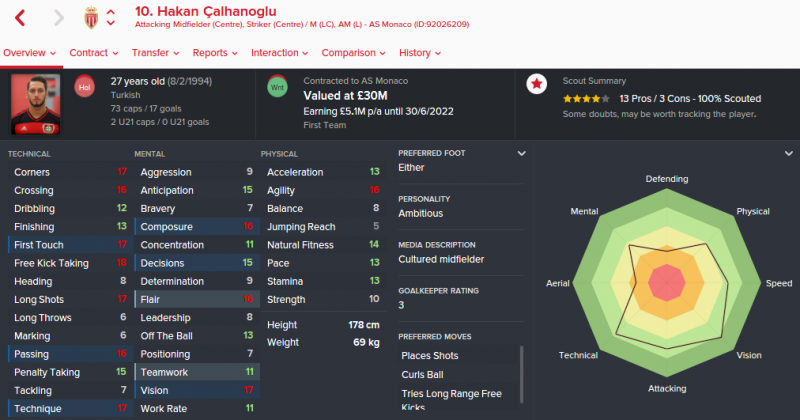 Hakan Calhanoglu career history until 2021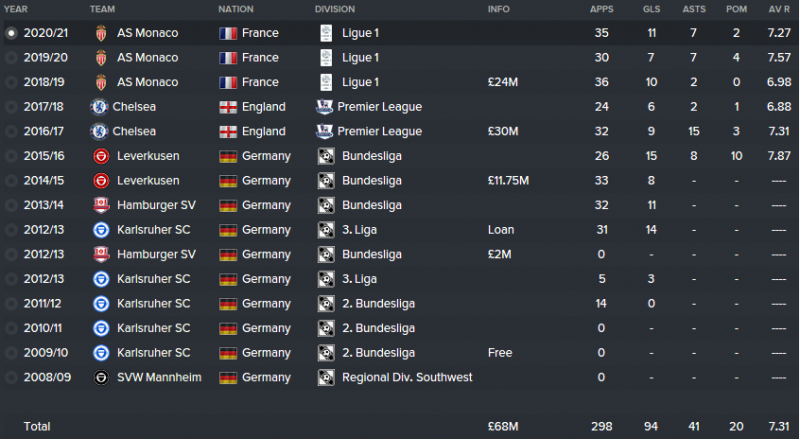 The FM 2016 player profile of Hakan Calhanoglu shows an already established young talent, a player with exceptional ability both as attacking midfielder and striker. He won't ever be cheap but there will always be competition for his signature as he is maybe one of the best young talents in Europe.
In my test save he moved to Chelsea for 30 million, had two good seasons in the Premier League and then moved to AS Monaco. The number that you can see in his career stats are quite impressive, lots of assists, goals and very good average ratings.
He has exceptional technical attributes, very good vision and flair and also good agility. He can also be an excellent set piece taker, quite a gem of a player if you're lucky enough to have the means to get him into your team.
Did this player develop better in your FM 2016 save? Share a screen shot of his future profile with us by uploading the file below! (please include your name/nickname in the file name)
[simple-wp-dropbox]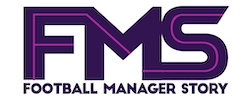 Subscribe to our Newsletter