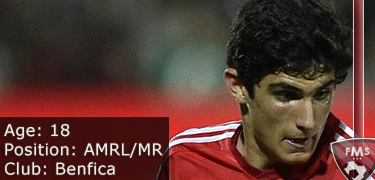 Goncalo Guedes
Age: 18
Position: AMRL/MR
Role: winger
Club: Benfica
Nationality: Portuguese
Value: £5.25 million
Price tag: £43 million – minimum fee release clause – (16.3)
CA: 130 / PA: -9 (between 150 and 180)
Goncalo Guedes profile in 2015 (after starting new game, 16.3)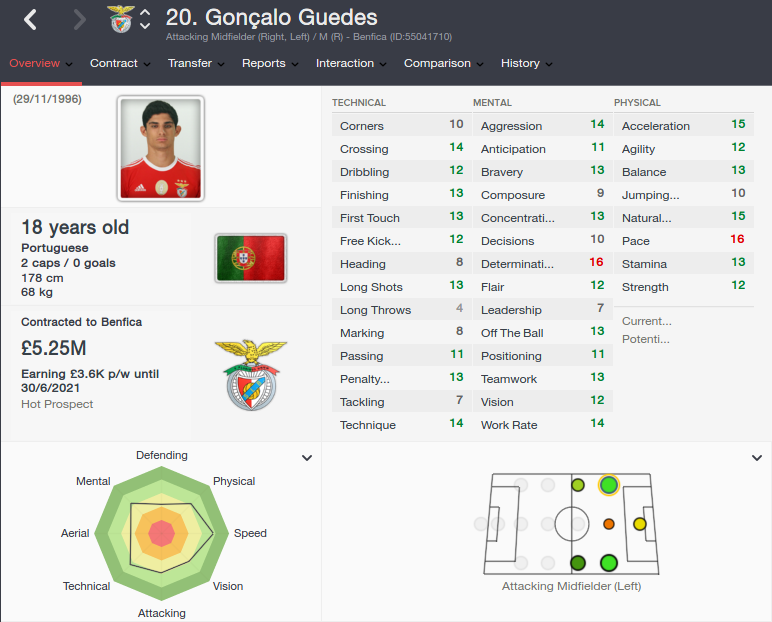 Goncalo Guedes profile aged 24 in the year 2021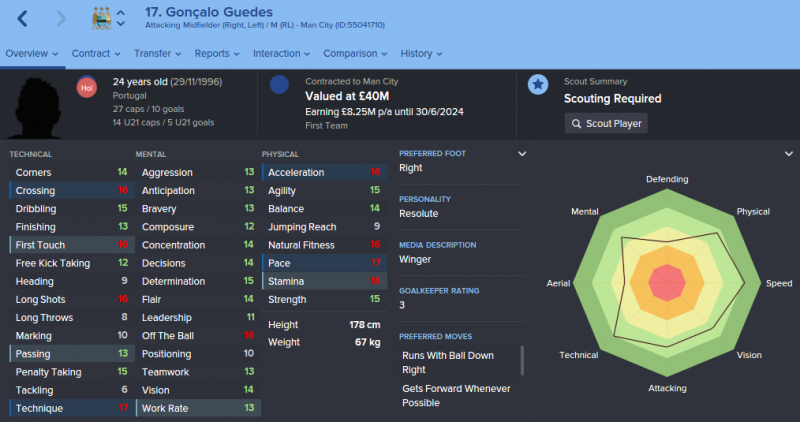 Goncalo Guedes career history until 2021
The FM 2016 player profile of Goncalo Guedes shows a very talented young winger, a lad that could become a real superstar in the future. Benfica don't want to let him go, buying him at the start of the game will prove very expensive but there isn't much hope of a better deal later in the game.
In my test save Manchester City spent no less than 74 million pounds to get him from Benfica, that's an insane amount of money. He did deliver some Premier League goals and assists but surely not worth that much. However, his talent might allow him to become a decisive player for Man City in the coming seasons. He did much better for the Portuguese national team, 10 goals and 27 caps.
The future profile screen shots shows an almost unstoppable winger, with great speed and stamina, excellent dribbling and technique and great crossing as well. At the age of 24 his development is still in progress, so I guess the sooner you buy him the better he can become.
Did this player develop better in your FM 2016 save? Share a screen shot of his future profile with us by uploading the file below! (please include your name/nickname in the file name)
[simple-wp-dropbox]

Subscribe to our Newsletter