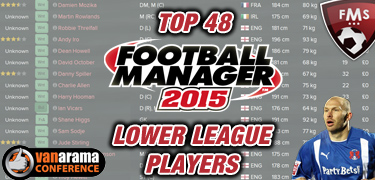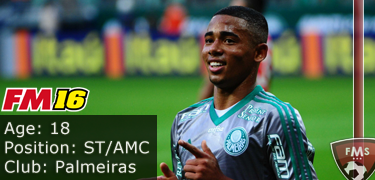 Gabriel Jesus
Age: 18
Position: ST/AMC
Role: Trequartista / Complete forward / Advanced forward
Club: Palmeiras
Nationality: Brazilian
Value: £1.1 million
Price tag: £12.75 million (16.3)
CA: 126 / PA: -85 (140-170)
Gabriel Jesus player profile in 2015 (after starting new game, 16.3)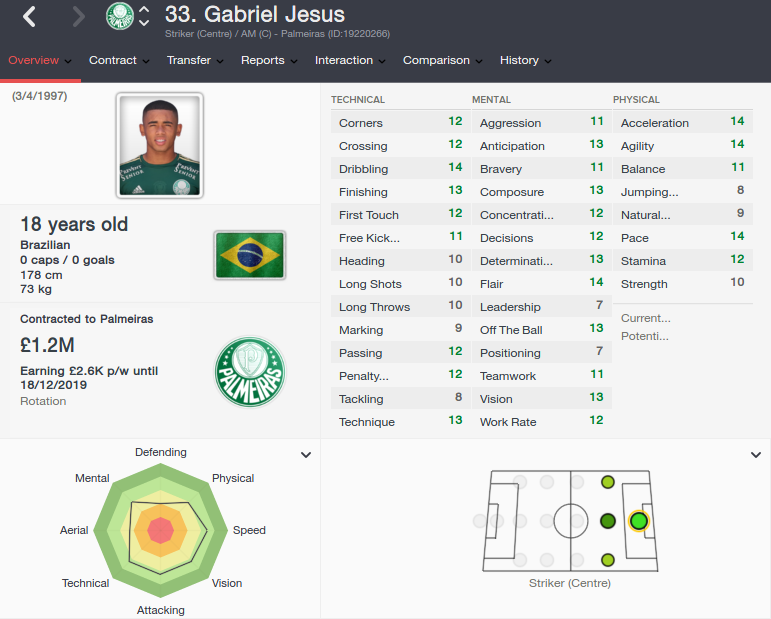 Gabriel Jesus player profile aged 25 in 2023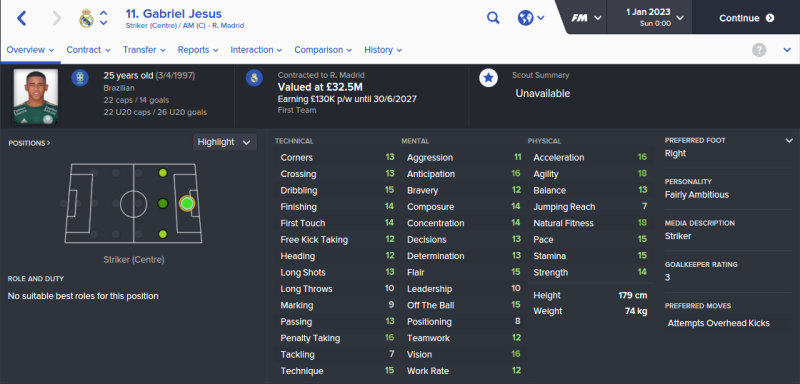 Gabriel Jesus career history until 2023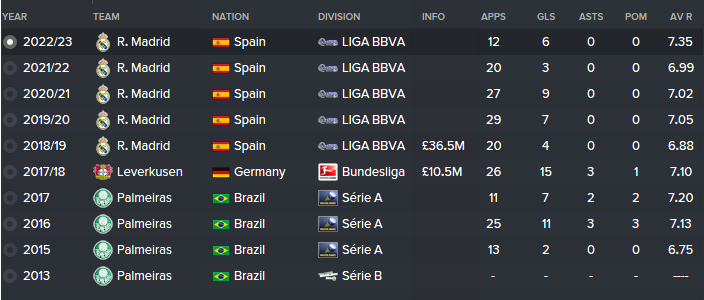 This FM16 player profile of Gabriel Jesus shows a versatile forward with bags of potential. Like many of the brazilian prodigies, he's skilful, quick, and possesses great technique, and although he didn't quite meet his top heights in this test save, his physical stats improved massively.
What is most impressive about Gabriel Jesus however is his all round game. With pace, flair, vision and dribbling he could be trained to be a quality winger, as well as a decent attacking midfielder.
His form in this test save has been indifferent, however in his last season he has started to show the form that his stats promise.
His price tag at the start of the game is hefty to say the least, but then again £12.75 million won't buy you many better 18 year old strikers out there.
Did this player develop better in your FM 2016 save? Share a screen shot of his future profile with us by uploading the file below! (please include your name/nickname in the file name)
[simple-wp-dropbox]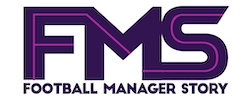 Subscribe to our Newsletter