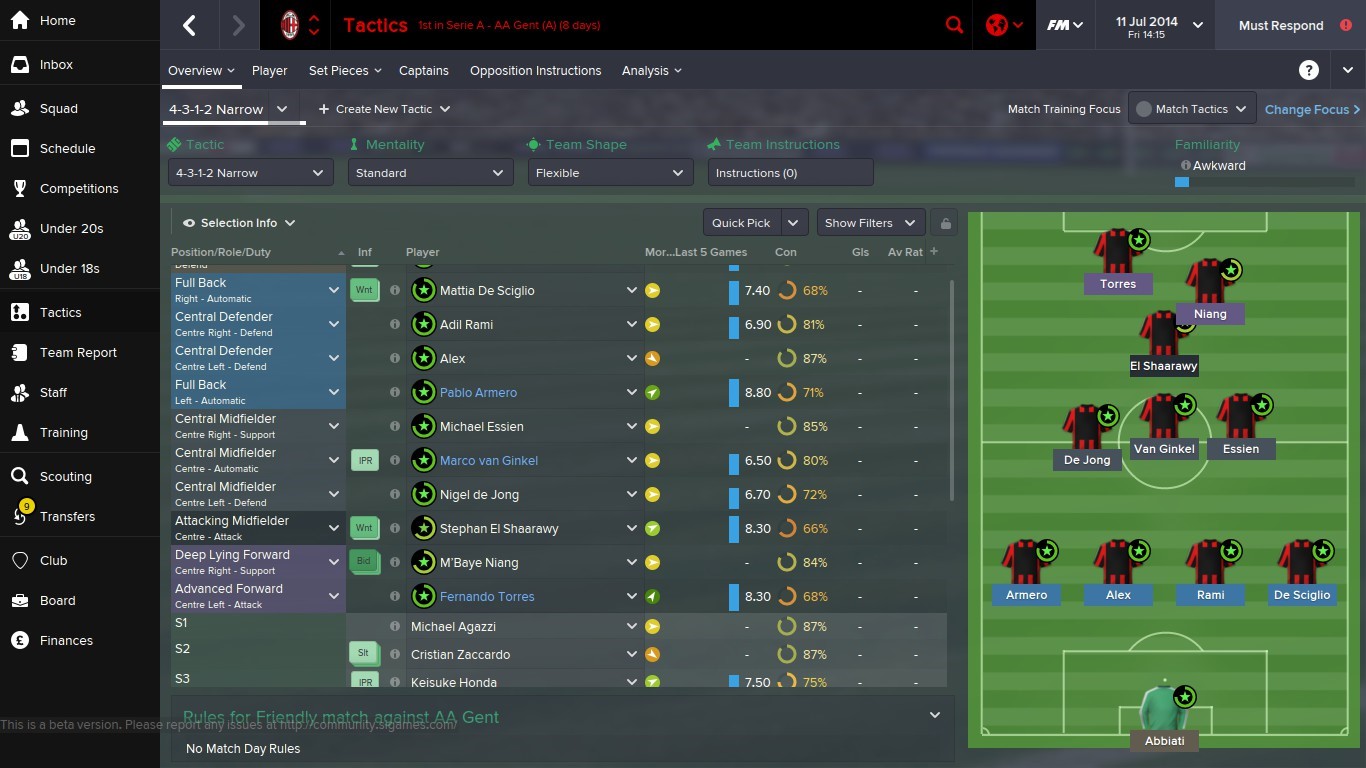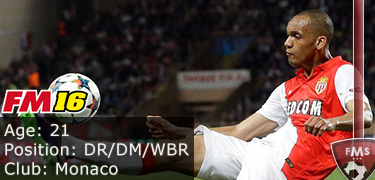 Fabinho
(Fabio Henrique Tavares)
Age: 21
Position: DR/DM/WBR
Role: complete wing back / full back / wing back / roaming playmaker / regista
Club: Monaco
Nationality: Brazilian
Value: £7.5 million
Price tag: £30 million (16.3)
CA: 142 / PA: 160
Fabinho profile in 2015 (after starting new game, 16.3)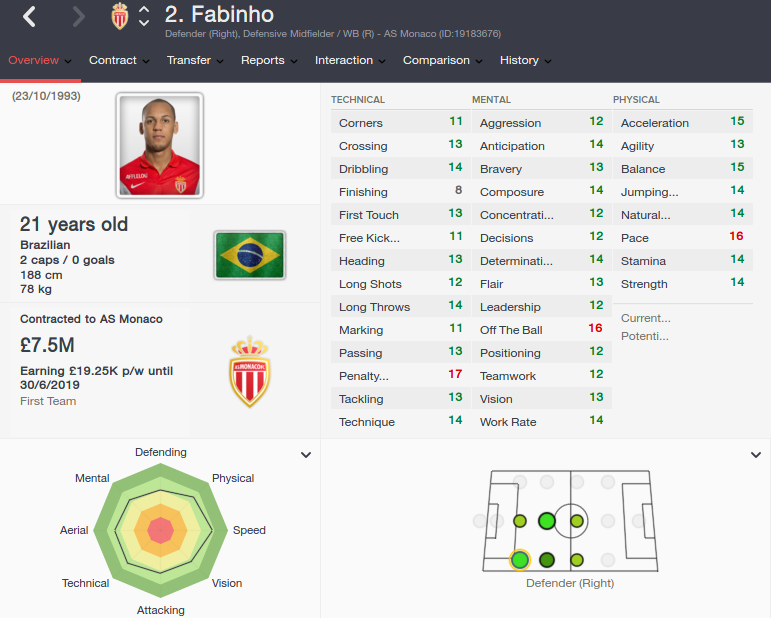 Fabinho profile aged 27 in the year 2021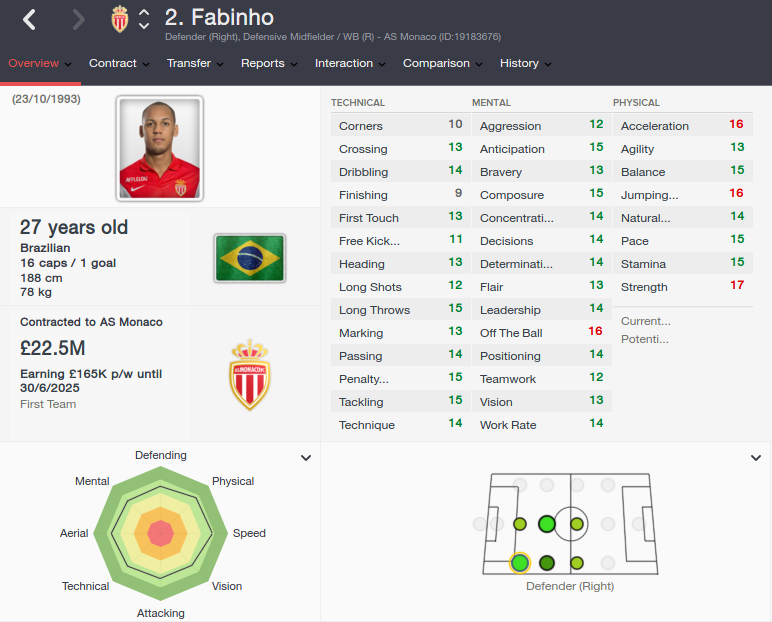 Fabinho career history until 2021
The FM 2016 player profile of Fabinho shows one of the best young right backs in the game, with potential to become a real star. Unfortunately he does not want to move away from Monaco at the start of the game, nor do they want to sell him. I doubt he will ever be available cheaply, but hopefully you will get your chance later in the game.
In my test save he remained at Monaco, slowly becoming one of the best players in Ligue 1. His last season was particularly impressive, his average rating was phenomenal and he also bagged 4 goals along with 3 assists. His physique is flawless, mental attributes are rock-solid as well while on the technical side he is quite good overall.
Last but not least, he is also naturally capable of playing as a defensive midfielder, could come in handy during an injury crisis or a busy schedule period.
Did this player develop better in your FM 2016 save? Share a screen shot of his future profile with us by uploading the file below! (please include your name/nickname in the file name)
[simple-wp-dropbox]

Subscribe to our Newsletter