Emerson
(Emerson Raymundo Santos)
Age: 20
Position: DC/DR
Role: ball-playing defender / central defender
Club: Botafogo
Nationality: Brazilian
Value: £550K
Price tag: £3.8 million (16.3)
CA: 120 / PA: -8 (between 130 and 160)
Emerson profile in 2015 (after starting new game, 16.3)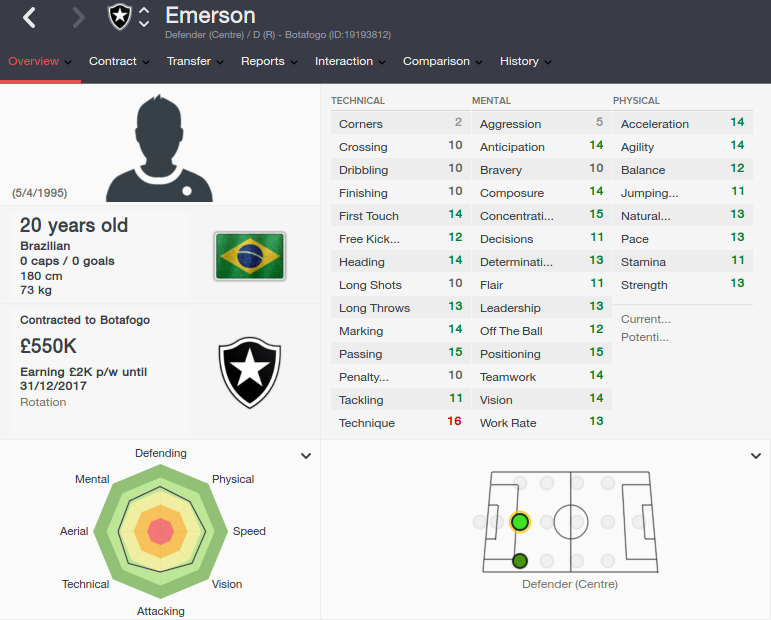 Emerson profile aged 26 in the year 2021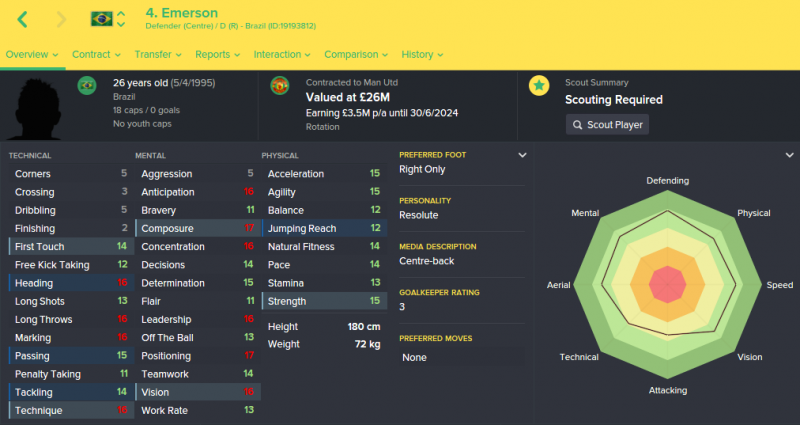 Emerson career history until 2021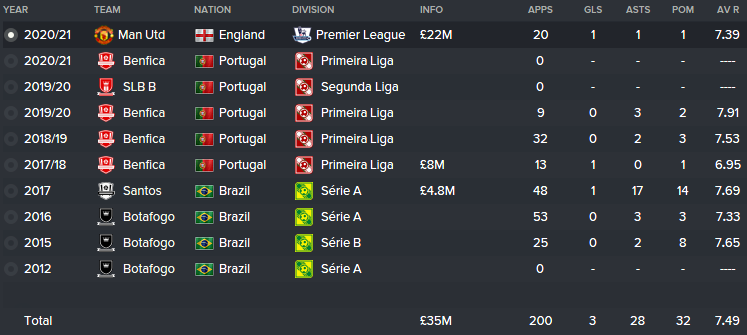 The FM 2016 player profile of Emerson shows a talented young central defender, who is also quite cheap to buy at the start of the game. Botafogo would let him go for a reasonable transfer fee and I think you should get him right away as more and more clubs would become interested later on.
In my test save he moved to Santos before leaving Brazil to join Benfica. A few good seasons in Portugal caught the attention of Manchester United, who spent 22 million pounds to get him in 2020. His first Premier League season was solid, 20 appearances and a very high average rating.
The future profile screen shot shows a reliable central defender, strong and reasonably quick, with excellent mental attributes and also very good on the ball. The only flaw is that he can't really jump, but overall he should make a rock-solid ball-playing defender.
Did this player develop better in your FM 2016 save? Share a screen shot of his future profile with us by uploading the file below! (please include your name/nickname in the file name)
[simple-wp-dropbox]

Subscribe to our Newsletter