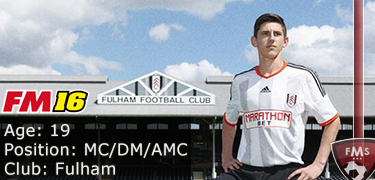 Emerson Hyndman
Age: 19
Position: MC/DM/AMC
Role: deep-lying playmaker / advanced playmaker
Club: Fulham
Nationality: American
Value: £1.7 million
Price tag: £7.5 million (patch 16.3)
CA: 121 / PA: -8 (between 130 and 160)
Emerson Hyndman profile in 2015 (after starting new game, patch 16.3)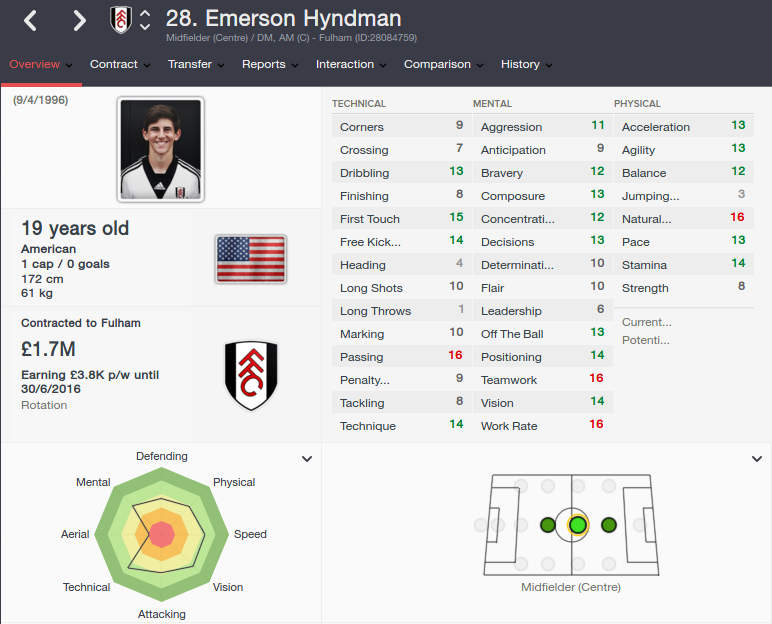 Emerson Hyndman aged 25 in the year 2021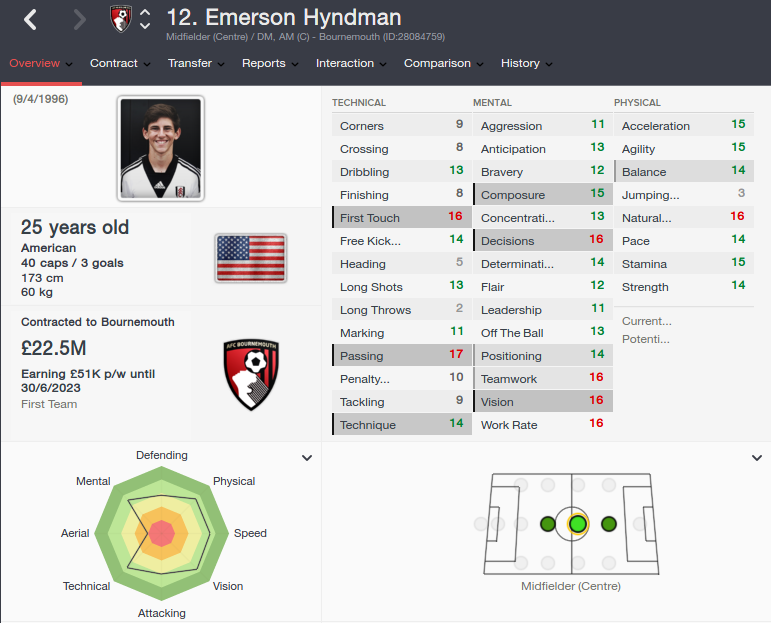 Emerson Hyndman career history until 2021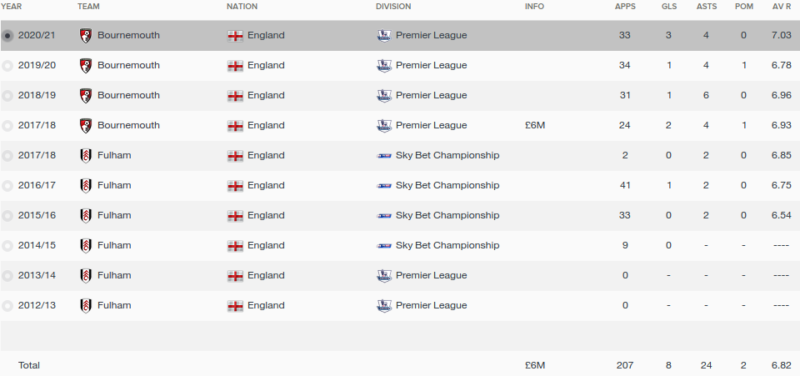 The FM 2016 player profile of Emerson Hyndman shows a solid young central midfielder, with potential to become a good top-flight player in the future. Fulham don't want to let him go but they will be persuaded if you offer 7.5 million. The price might go down if Fulham fail to get promoted to the Premier League, but I wouldn't bet on a huge price drop.
In my test save he was bought by Bournemouth and remained with them in the Premier League until 2021. He became the leader of their midfield, pretty much their heart in the middle of the pitch.
He developed into a very good playmaker, with excellent passing ability, great vision and also good control of the ball. He should be on your shortlist if you need a playmaker for the future.
Did this player develop better in your FM 2016 save? Share a screen shot of his future profile with us by uploading the file below! (please include your name/nickname in the file name)
[simple-wp-dropbox]

Subscribe to our Newsletter