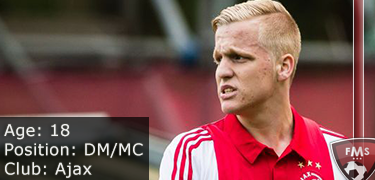 Donny van de Beek
Age: 18
Position: DM/MC
Role: advanced playmaker / deep-lying playmaker / central midfielder
Club: Ajax
Nationality: Dutch
Value: £325K
Price tag: £10 million (16.3)
CA: 110 / PA: -8.5 (between 140 and 170)
Donny van de Beek profile in 2015 (after starting new game, 16.3)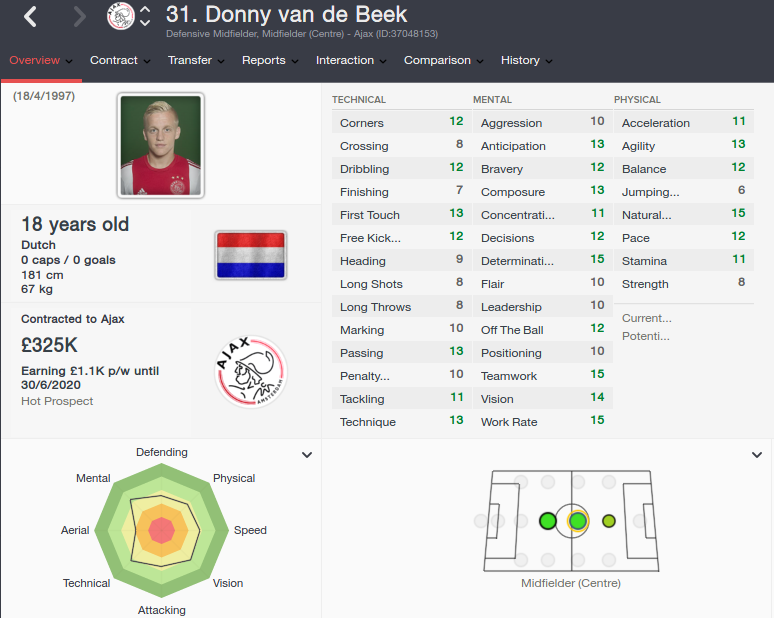 Donny van de Beek profile aged 24 in the year 2021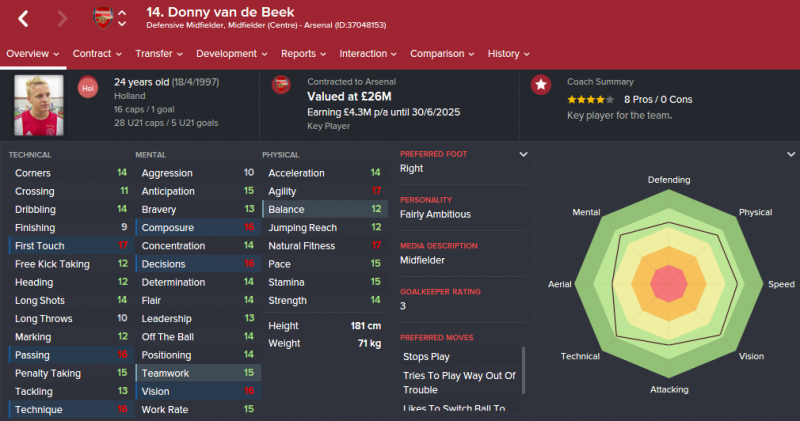 Donny van de Beek career history until 2021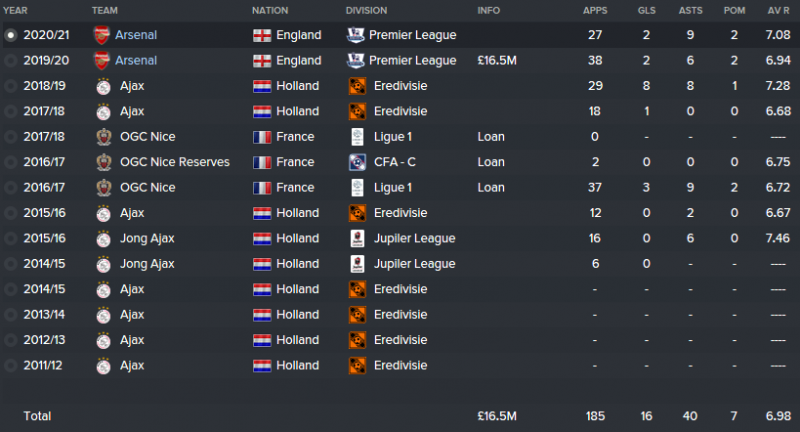 The FM 2016 player profile of Donny van de Beek shows a very gifted young central midfielder, that can be employed both as a DM and as a CM. Ajax are not very willing to let him go, but if you manage a small European club you might be able to get him on loan right away.
In my test save he went on loan in France, then returned at Ajax and established himself as a first team regular, scoring eight goals and providing eight assists in his last season in Holland. Then Arsenal spent 16.5 million on him, a good investment considering that the lad immediately established himself in the first team.
The future profile screen shot is impressive on the mental attributes side, but his technique also developed very well. He should become a very good playmaker at the highest level in European football.
Did this player develop better in your FM 2016 save? Share a screen shot of his future profile with us by uploading the file below! (please include your name/nickname in the file name)
[simple-wp-dropbox]

Subscribe to our Newsletter