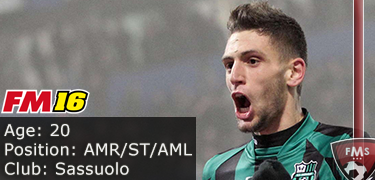 Domenico Berardi
Age: 20
Position: AMR/ST/AML
Role: inside forward / trequartista / false nine / complete forward
Club: Sassuolo
Nationality: Italian
Value: £12.5 million
Price tag: £40 million (16.3)
CA: 145 / PA: 170
Domenico Berardi profile in 2015 (after starting new game, 16.3)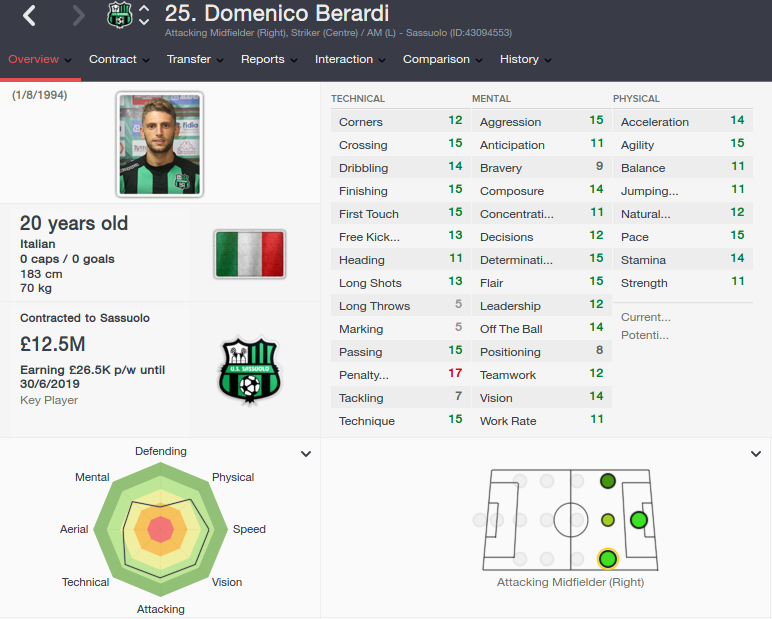 Domenico Berardi profile aged 26 in the year 2021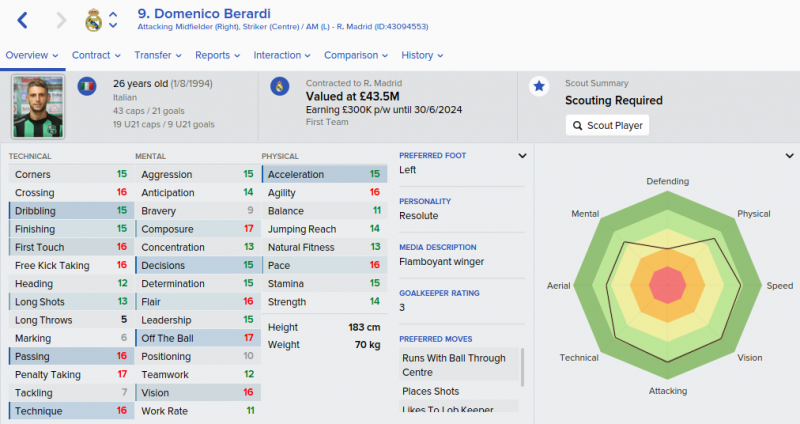 Domenico Berardi career history until 2021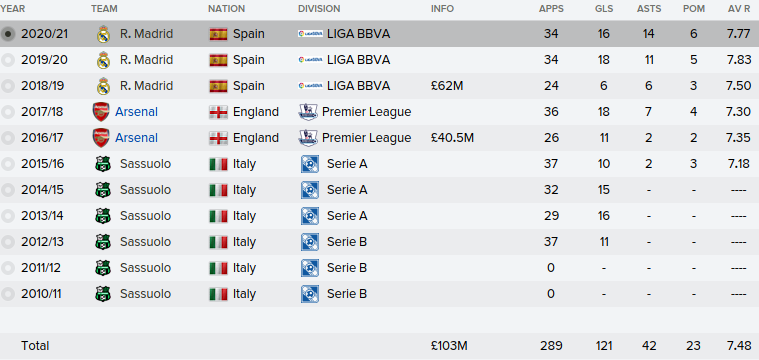 The FM 2016 player profile of Domenico Berardi shows one of the best forwards in the game, capable of playing on the right flank and in the middle as well. Sassuolo will try to get as much money as possible for him, so expect a high asking price for this lad.
In my test save Arsenal paid just over 40 million for him, got a few goals in a couple of seasons and then sold him to Real Madrid for no less than 62 million. After an unconvincing first season in Spain, Berardi unleashed his talent and provided plenty of goals and assists for the Blancos.
He developed solid physical attributes overall, good creativity and off the ball movement, along with flawless technique. This forward can be a lethal weapon in any team, but you'd better start saving some money for him because he won't be cheap.
UPDATE
Check out the screen shots below, sent by Snorli, showing Berardi's progress in his FM 16 save: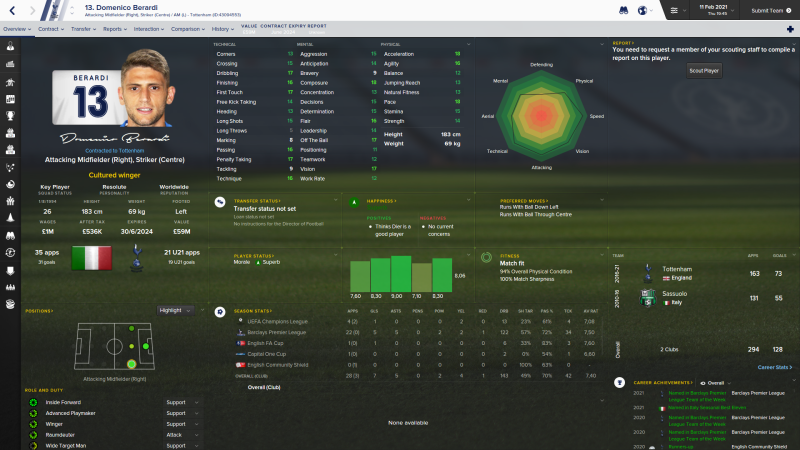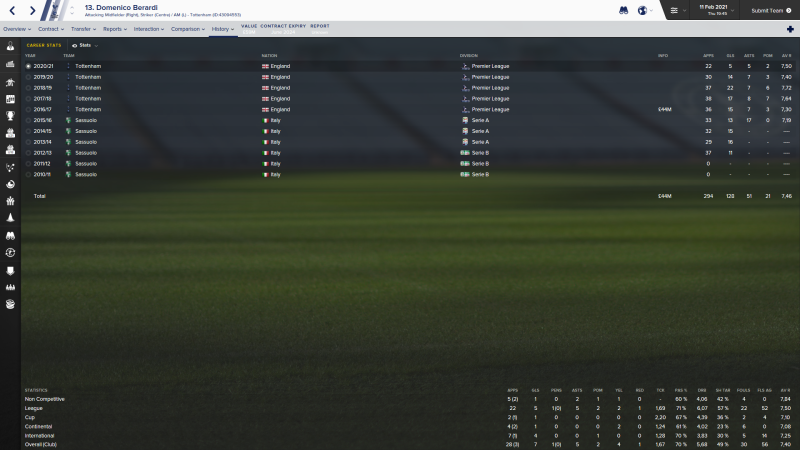 Did this player develop better in your FM 2016 save? Share a screen shot of his future profile with us by uploading the file below! (please include your name/nickname in the file name)
[simple-wp-dropbox]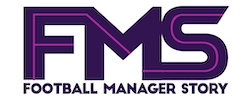 Subscribe to our Newsletter