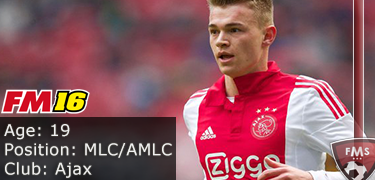 Daley Sinkgraven
Age: 19
Position: MLC/AMLC
Role: advanced playmaker / winger
Club: Ajax
Nationality: Dutch
Value: £1.3 million
Price tag: £7 million (patch 16.3)
CA: 122 / PA: 147
Daley Sinkgraven profile in 2015 (after starting new game, patch 16.3)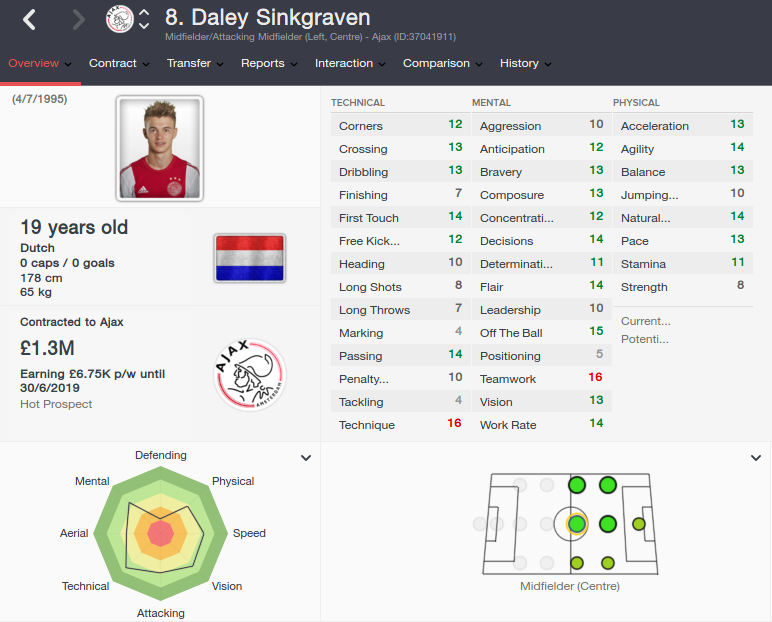 Daley Sinkgraven aged 25 in the year 2021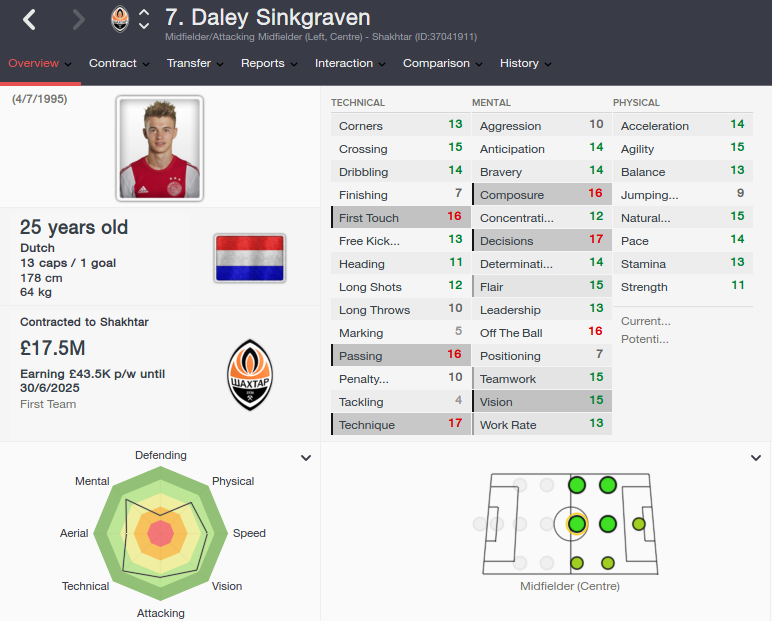 Daley Sinkgraven career history until 2021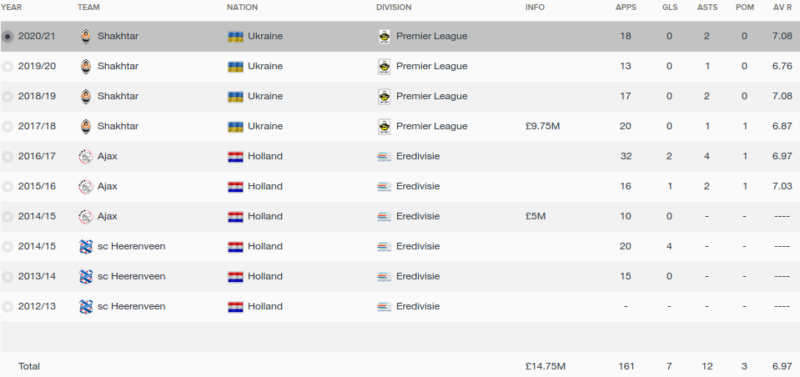 The FM 2016 player profile of Daley Sinkgraven shows a talented and versatile young midfielder, capable of playing both in the middle of the pitch and on the left flank. Ajax are not too happy to let him go at the start of the game, they want 7 million for him and I guess you might be able to negotiate a better deal during the first season or at the end of it.
In my test save he made a surprising move to Shakhtar Donetsk, where he became a reliable rotation player in a squad with many top-quality footballers. He is not destined to be a star, but he can surely be a useful player in any team.
His development was pretty good, making him become a player with everything that an advanced playmaker needs. If you add the fact that he has the natural ability to play in four different positions then you can agree that most managers would be happy to have such a player in their squad.
Did this player develop better in your FM 2016 save? Share a screen shot of his future profile with us by uploading the file below! (please include your name/nickname in the file name)
[simple-wp-dropbox]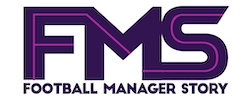 Subscribe to our Newsletter