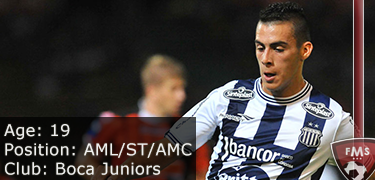 Cristian Pavon
Age: 19
Position: AML/ST/AMC
Role: inside forward (AML) / false nine / trequartista / poacher
Club: Boca Juniors
Nationality: Argentinian
Value: £850K
Price tag: £3 million (16.3)
CA: 123 / PA: -8 (between 130 and 160)
Cristian Pavon profile in 2015 (after starting new game, 16.3)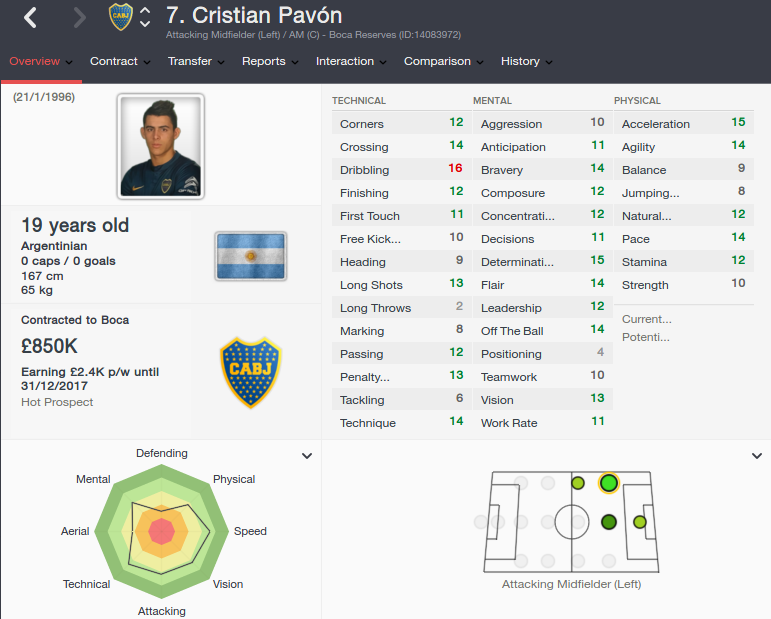 Cristian Pavon profile aged 25 in the year 2021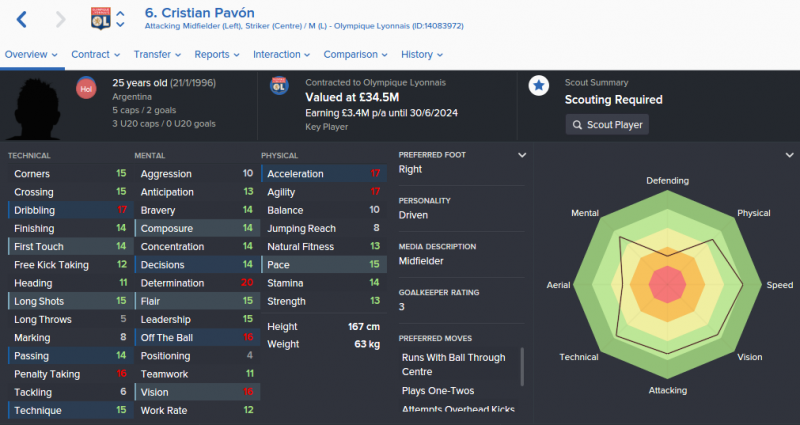 Cristian Pavon career history until 2021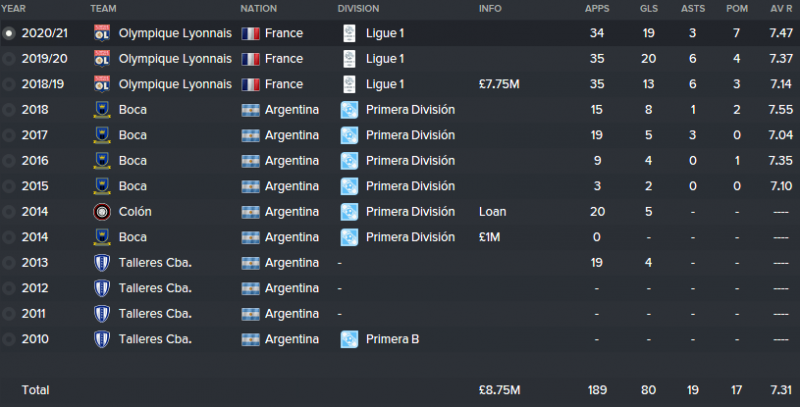 UPDATE: Unfortunately his potential was cut in patch 16.3, he should still become a good striker but not as good as before.
The FM 2016 player profile of Cristian Pavon shows an exceptional young striker, a forward that could become a top goalscorer in the best European leagues. Boca Juniors don't want too much money for him at the start of the game, he could make a great buy for an up and coming top-flight club.
In my test save he spent quite a few seasons in Argentina before Lyon finally noticed him and took him to Europe. He repaid them with a good number of goals through three seasons, plus a few assists here and there as well. He also managed to score twice in five caps for the Argentinian national side.
The future profile screen shot shows a quick and agile striker, with exceptional determination and great dribbling. He has natural ability to play on the left wing as well, quite an useful feature if you employ such a tactical system. His attributes and physique remind me of Carlos Tevez, he might become just as good or maybe even better.
UPDATE
Check out the screen shot below, sent by Fred, showing Pavon's development in his FM 16 save:

Another future screen shot of Pavon, sent by Tavi: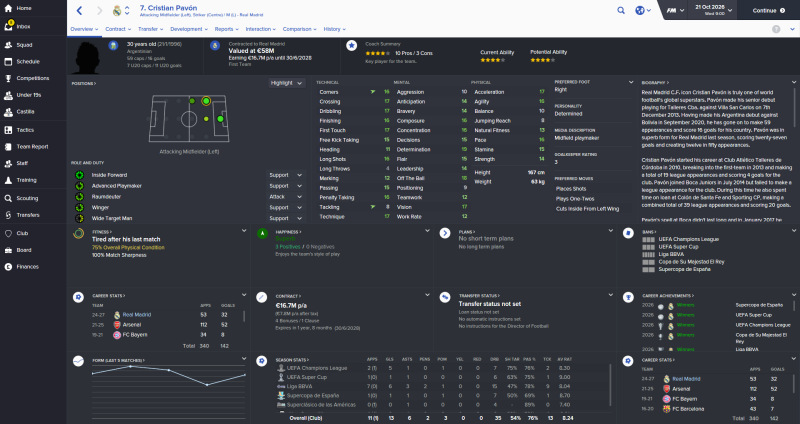 Did this player develop better in your FM 2016 save? Share a screen shot of his future profile with us by uploading the file below! (please include your name/nickname in the file name)
[simple-wp-dropbox]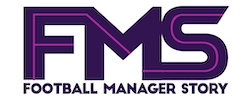 Subscribe to our Newsletter