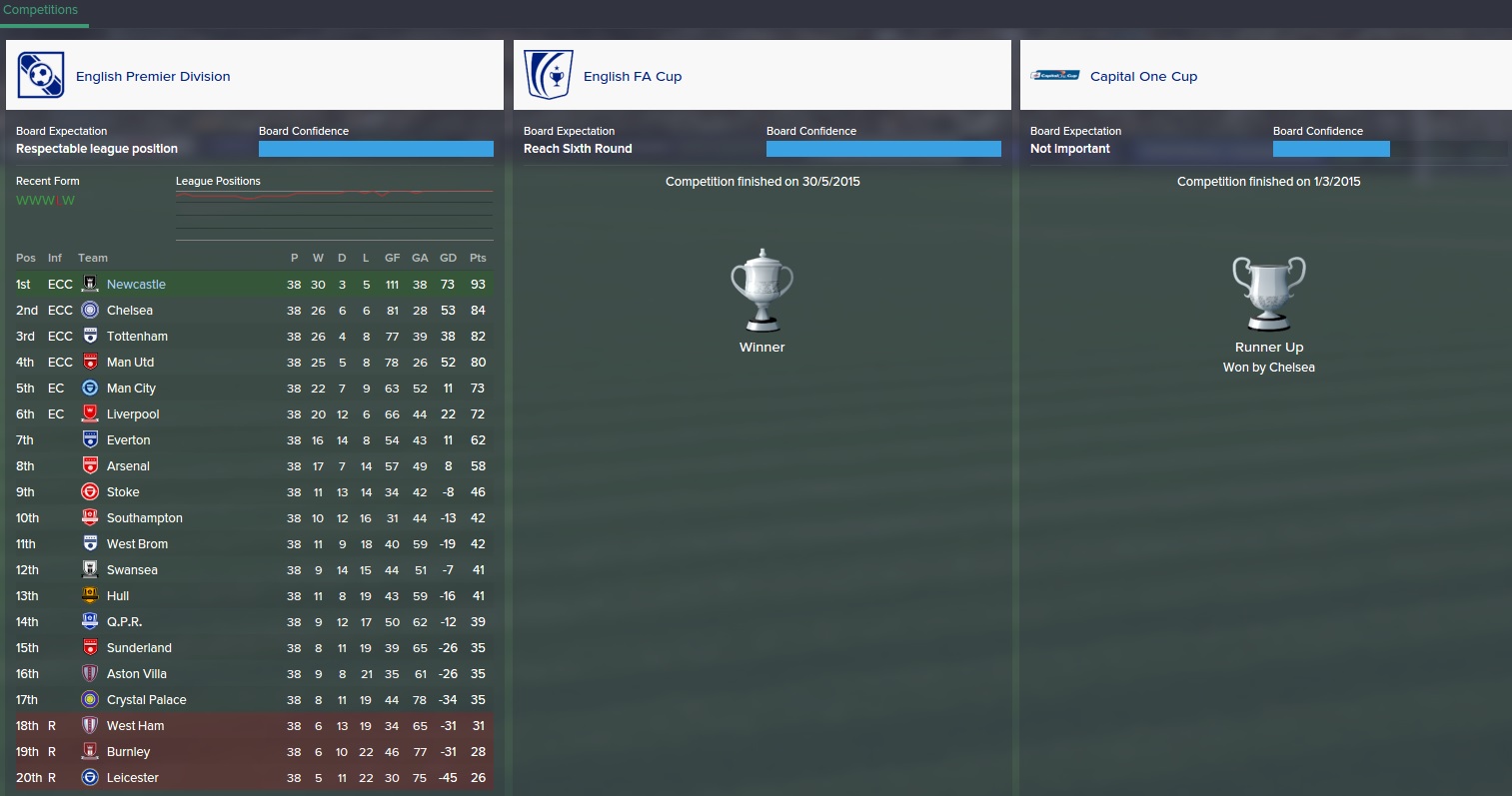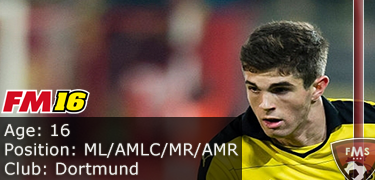 Christian Pulisic
Age: 16
Position: ML/AMLC/MR/AMR
Role: wide playmaker / winger / inside forward / advanced playmaker / trequartista / attacking midfielder / enganche
Club: Dortmund
Nationality: American
Value: £2.1 million
Price tag: £2.3 million – compensation – (patch 16.3)
CA: 120 / PA: -9 (between 150 and 180)
Christian Pulisic profile in 2015 (after starting new game, patch 16.3)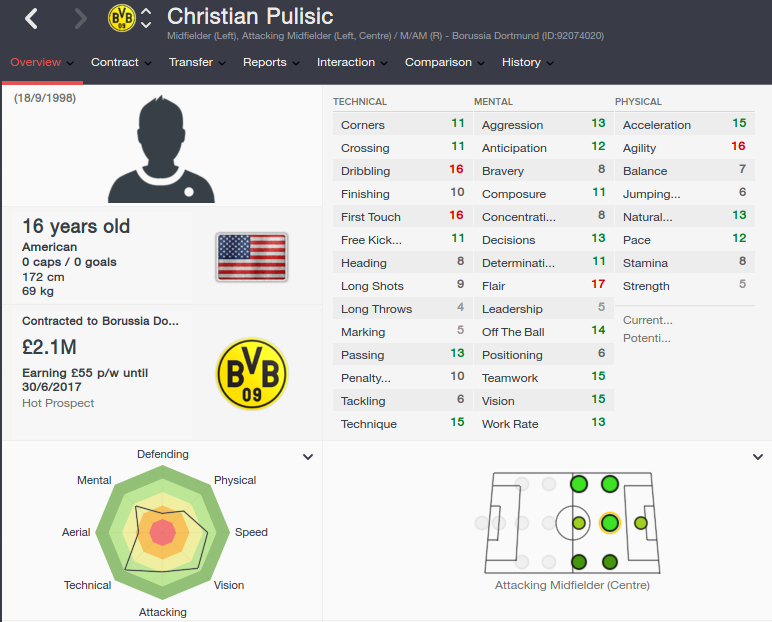 Christian Pulisic profile aged 22 in the year 2021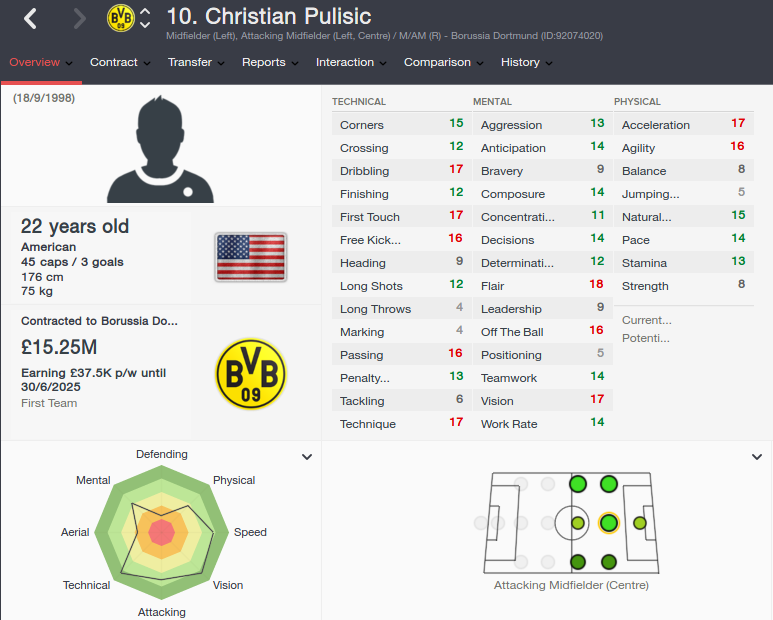 Christian Pulisic career history until 2021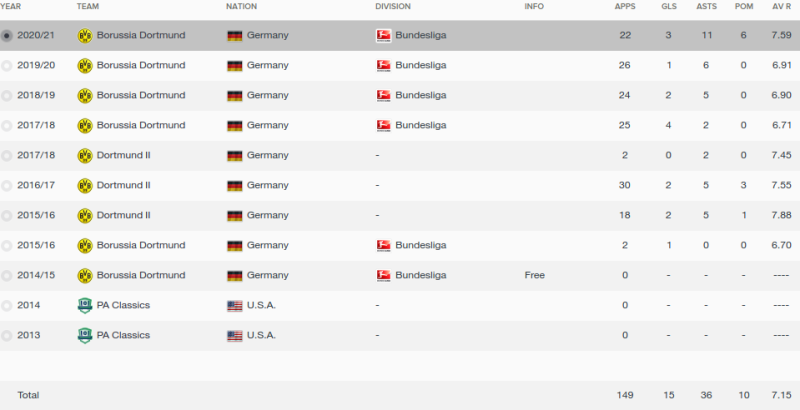 The FM 2016 player profile of Christian Pulisic shows an amazing young talent, a 16-year-old lad with a bright future ahead of him. In theory he would join your club for a low compensation fee, but if you try to sign him you will find out that he doesn't want to leave Dortmund, at least not at the start of the game.
In my test save he remained at Borussia and slowly made a name for himself in the first team. The last season was exceptional, with 11 assists in 22 league appearances, three goals and a huge average rating. He also managed to earn 45 caps for the U.S. national team by the age of 22, he's bound to break some records there.
His talent is pretty obvious, he is a wizard with the ball at his feet and also one that can create something out of nothing. He can become a typical number 10 but he is quite versatile as well, with a wide range of positions and roles that he can cover. He should definitely be on your shortlist in FM 16.
Did this player develop better in your FM 2016 save? Share a screen shot of his future profile with us by uploading the file below! (please include your name/nickname in the file name)
[simple-wp-dropbox]

Subscribe to our Newsletter