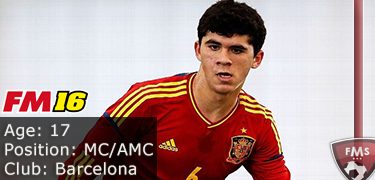 Carles Alena
Age: 17
Position: MC/AMC
Role: advanced playmaker
Club: Barcelona
Nationality: Spanish
Value: £190K
Price tag: £825K – compensation – (patch 16.3)
CA: 99 / PA: -8.5 (between 140 and 170)
Carles Alena profile in 2015 (after starting new game, patch 16.3)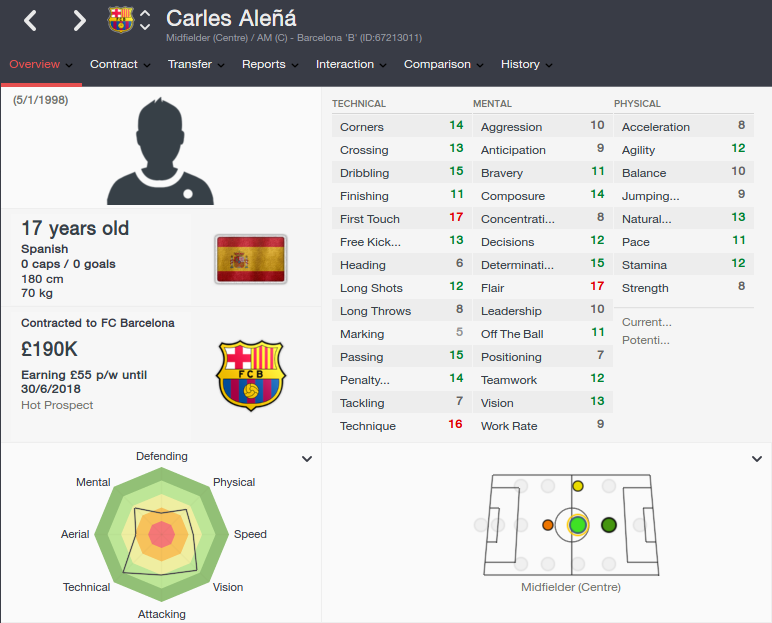 Carles Alena aged 23 in the year 2021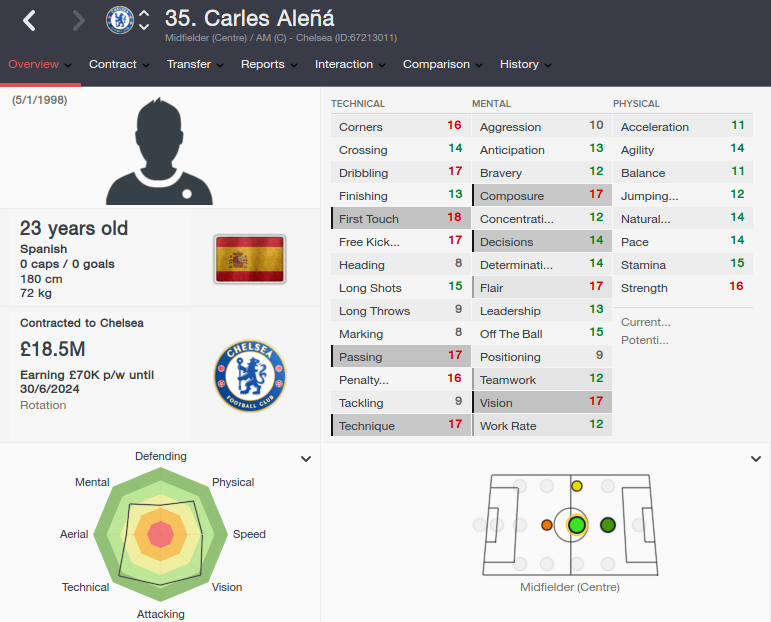 Carles Alena career history until 2021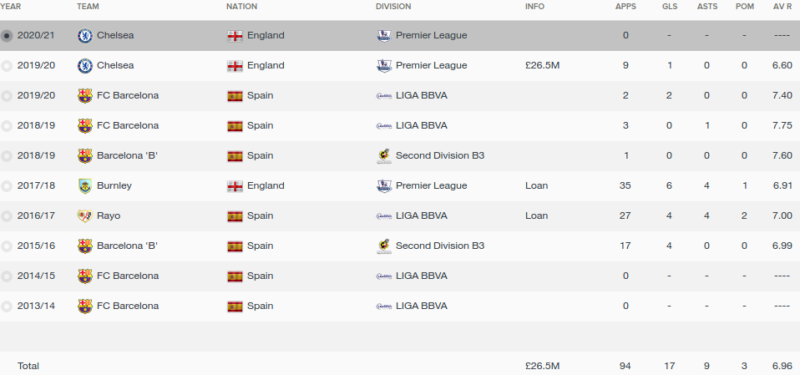 The FM 2016 player profile of Carles Alena shows a very talented young playmaker, schooled at the famous Barcelona youth academy. You can get him for a very low transfer fee at the start of the game, you don't even have to negotiate with his club. You can approach to sign him directly and in most cases he would agree to move away from Barcelona.
In my test save he continued his development in Catalonia for a while, didn't manage to break into the first team at Barcelona and was sold for a huge fee at Chelsea. He spent most of his time on the bench there as well, so we can say that his career was pretty much ruined in this save.
However, his development is outstanding for a footballer that has played so few competitive matches. His technical attributes are absolutely exceptional, his flair and vision are top notch as well, so he should make a great playmaker in any team. He surely deserves a lot more than he had in this save, the talent is surely there.
Did this player develop better in your FM 2016 save? Share a screen shot of his future profile with us by uploading the file below! (please include your name/nickname in the file name)
[simple-wp-dropbox]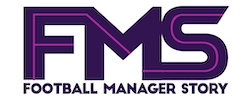 Subscribe to our Newsletter