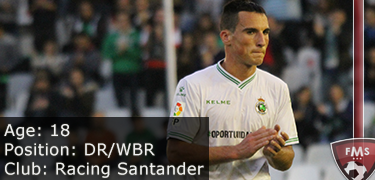 Borja San Emeterio
Age: 18
Position: DR/WBR
Role: wing back / full back
Club: Racing Santander
Nationality: Spanish
Value: £350K
Price tag: £1.2 million (16.3)
CA: 104 / PA: -8 (between 130 and 160)
Borja San Emeterio profile in 2015 (after starting new game, 16.3)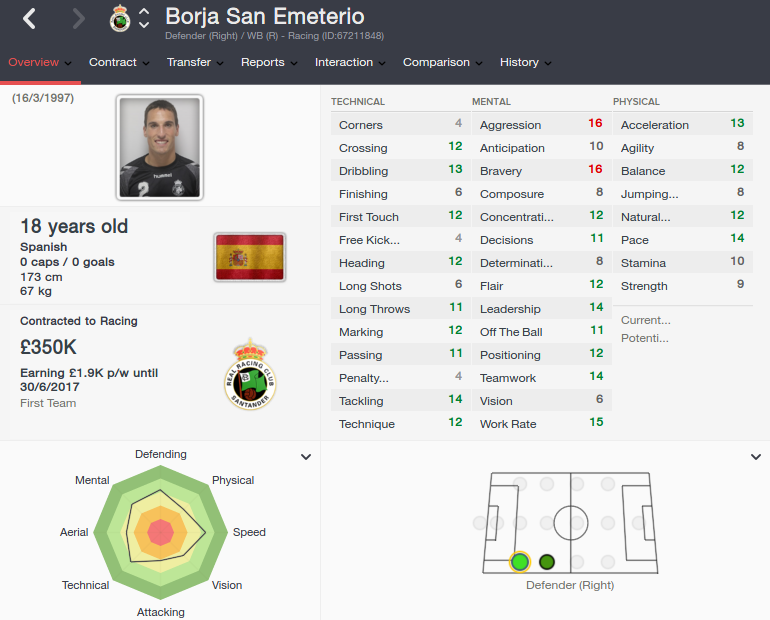 Borja San Emeterio profile aged 24 in the year 2021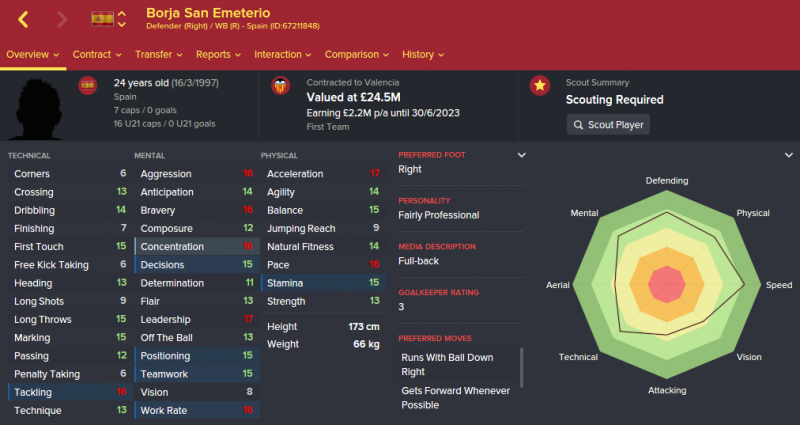 Borja San Emeterio career history until 2021

The FM 2016 player profile of Borja San Emeterio shows a very talented young right back, a lad that can develop excellent attributes in the future. He is also cheap to buy at the start of the game, so if you need a good right back for the coming seasons you might have to act quickly.
In my test save he moved to Valencia after a few seasons and became their first-choice right back. He provided steady performances throughout three seasons, a career track which earned him a few caps in the Spanish national team.
He developed good speed and stamina, fine mental attributes and also decent attributes on the technical side as well. He should make it at the highest level of European football.
Did this player develop better in your FM 2016 save? Share a screen shot of his future profile with us by uploading the file below! (please include your name/nickname in the file name)
[simple-wp-dropbox]

Subscribe to our Newsletter