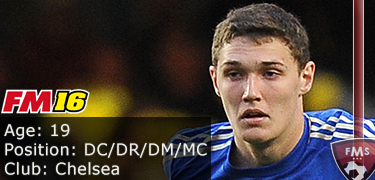 Andreas Christensen
Age: 19
Position: DC/DR/DM/MC
Role: ball-playing defender
Club: Chelsea (on loan at Borussia Monchengladbach)
Nationality: Danish
Value: £7.25 million
Price tag: £50 million (16.3)
CA: 133 / PA: -8.5 (between 140 and 170)
Andreas Christensen profile in 2015 (after starting new game, 16.3)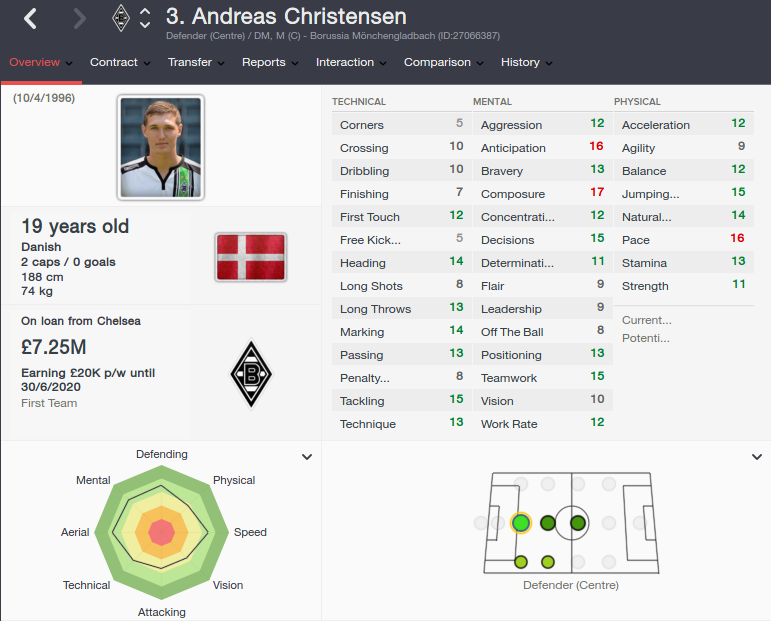 Andreas Christensen profile aged 25 in the year 2021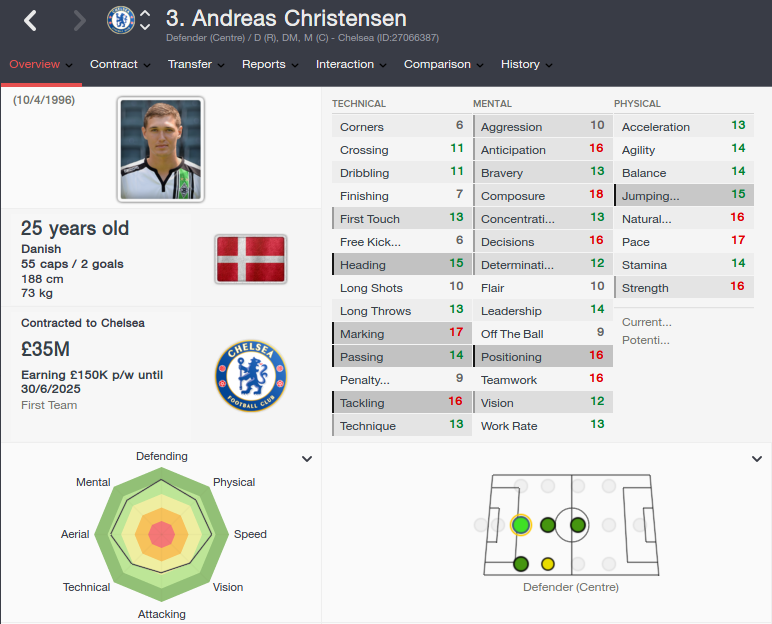 Andreas Christensen career history until 2021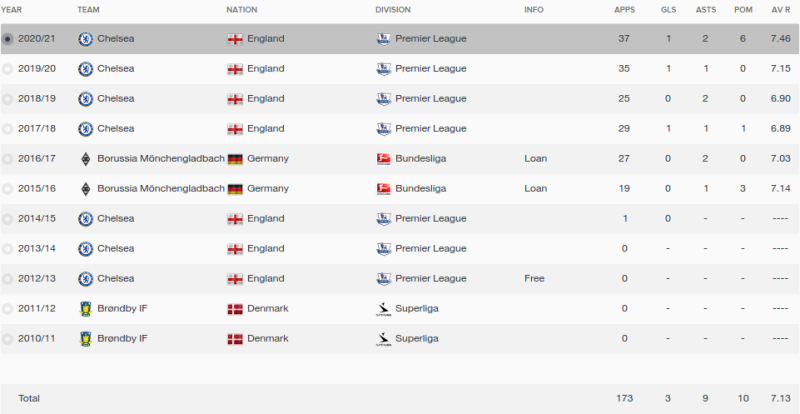 The FM 2016 player profile of Andreas Christensen shows a solid young central defender, with potential to become an unbreakable centre back. He is on loan from Chelsea at Monchengladbach at the start of the game, but that's not a problem. The problem is Chelsea want an absurd transfer fee for him.
Not sure whether that will change, it did not in my test save and the lad returned at Chelsea to become their number one central defender. The last couple of seasons were very good for him as he became one of the best players in the Premier League.
He developed very well on all fronts: great physical presence both on the ground and in the air, rock-solid mental attributes and very good when it comes to tackling and marking as well. He can also provide a decent pass, so the role of ball-playing midfielder would suit him.
Did this player develop better in your FM 2016 save? Share a screen shot of his future profile with us by uploading the file below! (please include your name/nickname in the file name)
[simple-wp-dropbox]

Subscribe to our Newsletter