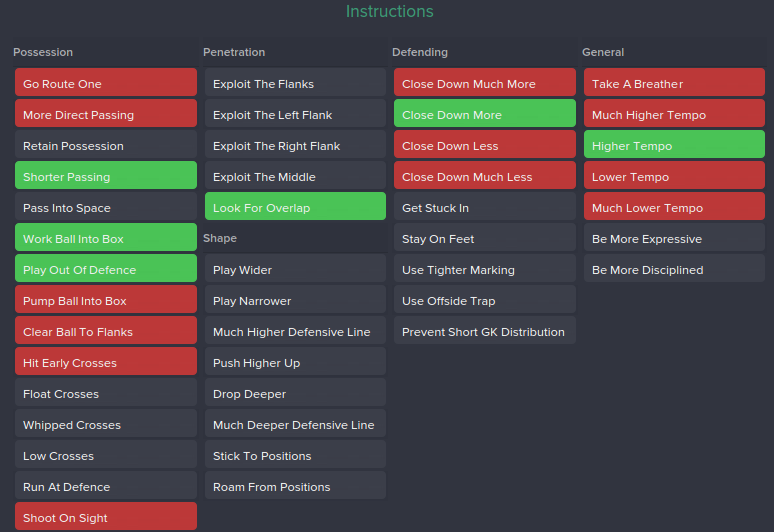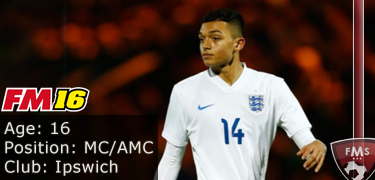 Andre Dozzell
Age: 16
Position: MC/AMC
Role: deep lying playmaker / advanced playmaker / roaming playmaker
Club: Ipswich Town
Nationality: English
Value: £185K
Price tag: £500K – compensation – (patch 16.3)
CA: 75 / PA: -8 (between 130-160)
Andre Dozzell profile in 2015 (after starting new game 16.3)
Andre Dozzell profile aged 23 in 2023
Andre Dozzell career history until 2023 

This FM 2016 player profile of Andre Dozzell shows a very raw English talent who, with the right guidance, can become a very capable playmaker in the Premier league.
Looking at his future profile, it is clear that this boy is set up to create chances. With his passing, first touch, teamwork, vision and technique he should be looking to average double figure assists each season. On top of his impressive creativity, he's also a highly skilled set-piece taker, which is always a must-have.
Despite his good stats however, his performances have been on the whole fairly poor. In fact, they've been so consistently poor that I suspect that Ipswich must have been playing him out of position, because his stats are more than capable of dominating the Championship.
And at the compensation price of £425K, you'd be a fool not to at least consider him as a potential star for the future, especially considering how few and far between decent English youngsters are on the game.
Did this player develop better in your FM 2016 save? Share a screen shot of his future profile with us by uploading the file below! (please include your name/nickname in the file name)
[simple-wp-dropbox]

Subscribe to our Newsletter