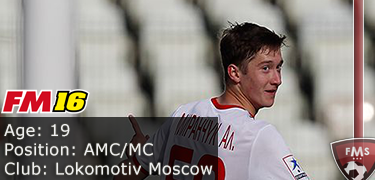 Alexey Miranchuk
Age: 19
Position: AMC/MC
Role: advanced playmaker
Club: Lokomotiv Moscow
Nationality: Russian
Value: £1.3 million
Price tag: £14.25 million – minimum fee release clause – (patch 16.3)
CA: 117 / PA: -8.5 (between 140 and 170)
Alexey Miranchuk profile in 2015 (after starting new game, patch 16.3)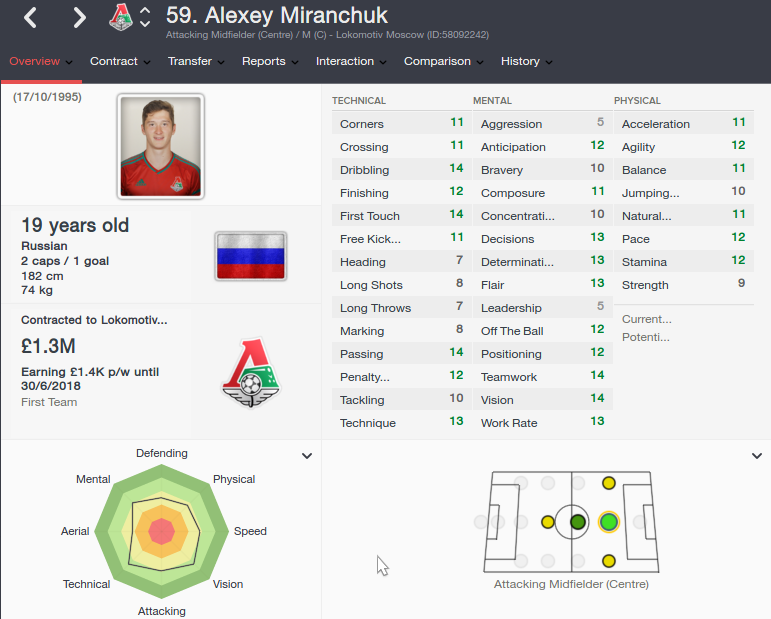 Alexey Miranchuk aged 25 in the year 2021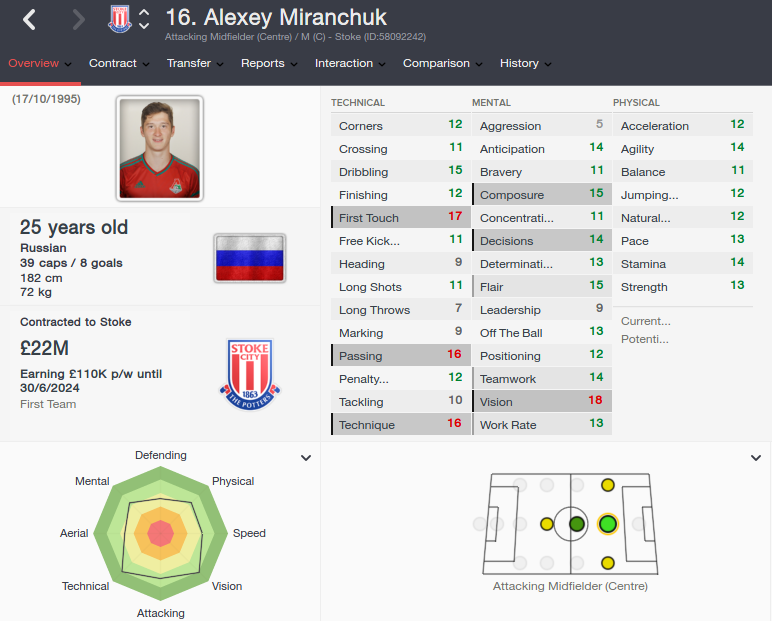 Alexey Miranchuk career history until 2021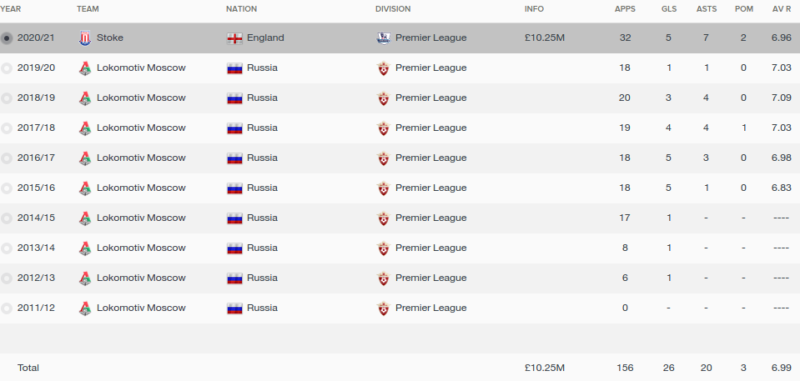 The FM 2016 player profile of Alexey Miranchuk shows a talented young Russian attacking midfielder, with potential to become a good player in Europe's top leagues. Lokomotiv don't want to let him go at the start of the game, so you will have to be patient in this case. Moreover, he would not be granted a work permit for England at the start of the game, but should get one in the future.
In my test save he was bought by Stoke after having spent several seasons in Russia, and he adapted very well to life in England as he provided 5 goals and 7 assists during his first season at the Britannia Stadium.
His development was pretty good in this save, making him a solid advanced playmaker. He developed very good technique and passing, along with exceptional vision, exactly the man that you need to create chances for your attacking players.
Did this player develop better in your FM 2016 save? Share a screen shot of his future profile with us by uploading the file below! (please include your name/nickname in the file name)
[simple-wp-dropbox]

Subscribe to our Newsletter