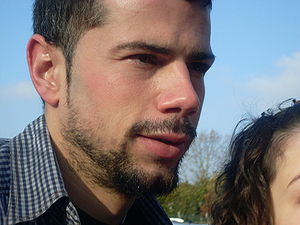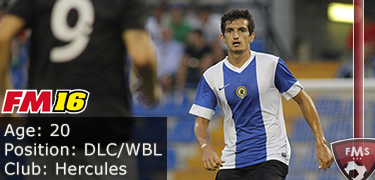 Alex Munoz
Age: 20
Position: DLC/WBL
Role: wing back / full back / ball-playing defender / limited defender
Club: Hercules
Nationality: Spanish
Value: £950K
Price tag: £1.4 million (patch 16.3)
CA: 114 / PA: 145
Alex Munoz profile in 2015 (after starting new game, patch 16.3)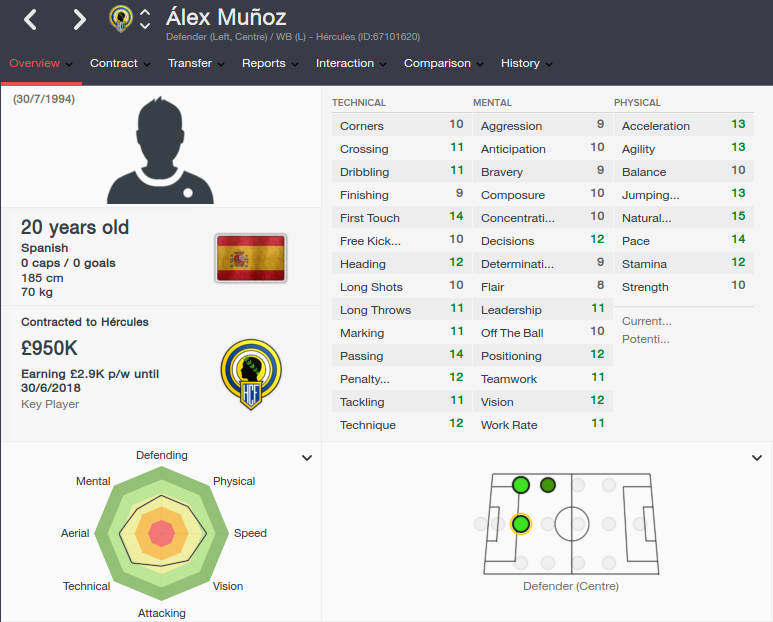 Alex Munoz profile aged 26 in the year 2021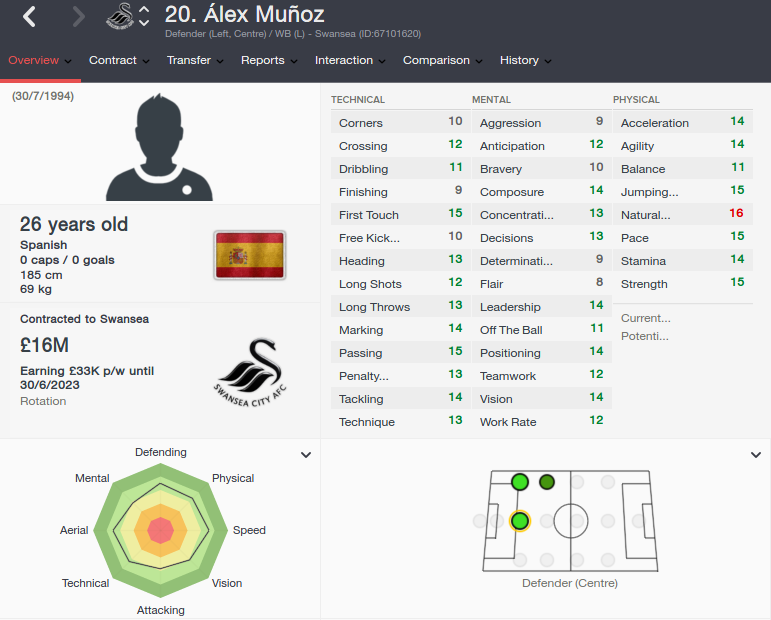 Alex Munoz career history until 2021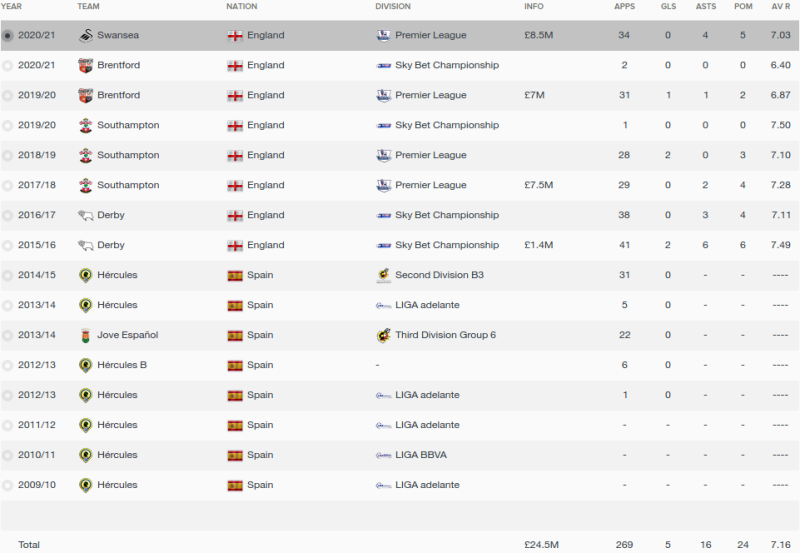 The FM 2016 player profile of Alex Munoz shows a talented young defender, capable of playing both in the middle and on the left flank. You can get him for just 1.4 million at the start of the game, and given his ability and potential I think he's a perfect target for a Championship side that eyes promotion to the Premier League.
In fact, in my test save he was bought by Derby but they failed to get promoted so they sold the lad to Southampton. The Saints then got relegated, so they sold him to newly-promoted Premier League side Brentford, which then went down and sold the lad to Swansea. Despite the not so glorious destiny of his teams he did a pretty good job overall if you look at his average ratings.
He will not become world class but he should develop into a reliable player, with well-rounded attributes overall and a useful ability of playing both as a central defender and as a left back. He will either be a leader in a small team or a solid backup player in a top side.
Did this player develop better in your FM 2016 save? Share a screen shot of his future profile with us by uploading the file below! (please include your name/nickname in the file name)
[simple-wp-dropbox]

Subscribe to our Newsletter