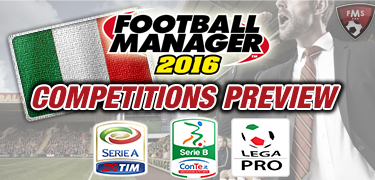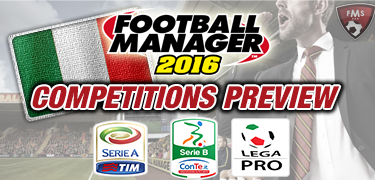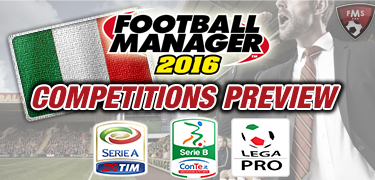 Hi guys, today we are going to show you a preview of the competitional system from Italy. The nation's top domestic league, the Serie A, is one of the most popular professional sports leagues in the world and it is often depicted as the most tactical national football league. Serie A hosts three of the world's most famous clubs as Juventus, Milan and Inter, all founding members of the G-14, a group which represented the largest and most prestigious European football clubs.
The modern variation of the game was brought to Italy during the 1880s. The title of the first Italian football club is a controversial one, the most commonly cited in popular history is Genoa Cricket and Football Club who were formed as a cricket club to represent England abroad, founded by Englishmen in 1893. However, evidence exists to suggest that the first club may have been from Turin. Edoardo Bosio, a merchant worker in the British textile industry had visited England and experienced the game. He returned to Turin in 1887 and was motivated to help spread football in his homeland so he founded Torino Football and Cricket Club during the same year.
Top League & Continental Winners
Serie A: Juventus (31), AC Milan and Inter (18), Genoa (9), Torino, Bologna, Pro Vercelli (7), AS Roma (3), Lazio, Fiorentina and Napoli (2), Cagliari, Casale, Novese, Verona and Sampdoria (1).
UEFA Champions League: AC Milan (1963, 1969, 1989, 1990, 1994, 2003, 2007), Inter (1964, 1965, 2010) and Juventus (1985, 1996). UEFA Europa League: Juventus (1977, 1990, 1993), Inter (1991, 1994, 1998), AC Parma (1995, 1999) and Napoli (1989).
Tier I: Serie A TIM

38 games (teams play each other twice)
Squad Registration: Maximum team size of 25 players
Match Rules: Maximum 2 non-EU players signed from abroad per season
Continental Qualification: 3 places for CL, 3 places for EL
Relegation: Bottom 3 teams are relegated
Serie A, also called Serie A TIM due to sponsorship by Telecom Italia, is a professional league competition for football clubs located at the top of the Italian football league system and has been operating for over eighty years since the 1929–30 season. For most of Serie A's history there were 16 or 18 clubs competing at the top level; however, since 2004–05 there have been 20 clubs altogether.
Serie A TIM Clubs (Ordered by Media Prediction)
[table "28" not found /]

Tier II: Serie B

42 games (teams play each other twice)
Squad Registration: Maximum of 20 Over-21 players
Match Rules: Teams are not allowed to sign non-EU players from abroad
Promotion: 3 teams promoted (if more than 9 points between 3rd and 4th), 2 teams otherwise
Relegation: Bottom 4 teams are relegated (3 if fewer than 5 points between 18th and 19th)
Serie B, currently named Serie B ConTe.it due to sponsorship reasons, is the second-highest division in the Italian football league system after the Serie A. Serie B was composed of 20 teams until the 2002–03 season. It was enlarged to 24 teams for the 2003–04 season due to legal problems relating to Calcio Catania relegation. The league reverted to 22 teams for the 2004–05 season, while Serie A expanded from 18 to 20 teams.
Serie B Clubs (Ordered by Media Prediction)
[table "29" not found /]

Penalties: Novara (-2)
Tier III: Lega Pro Serie C

34 games (teams play each other twice)
Squad Registration: Teams are not allowed to sign non-EU players from abroad
Match Rules: Players signed on free transfer can be registered at any time
Promotion: Top team from each group promoted, teams placed 2nd-4th qualify for playoffs
Relegation: Bottom team from each group is relegated, teams placed 14th-17th go into playout
Lega Pro is the governing body that runs the eponymous third highest football division in Italy. It also included the sole professional club of San Marino until the club were relegated in 2015. The league is composed by 60 teams, divided geographically in three groups of 20 each, and will promote four teams to Serie B (three group winners, plus one coming from a promotion playoff involving the three group runners-up), and nine relegations to Serie D: last-placed teams from each group will go down directly, whereas teams between 14th and 17th place will play a relegation playoff.
Lega Pro Serie C Clubs [A, B, C] (Ordered by Media Prediction)
[table "32" not found /]

Penalties: L'Aquila, Benevento and Martina (-1), Matera (-2), Ischia (-4), Teramo (-6), Savona and Catania (-11)
The Cups
TIM Cup – knockout tournament open to all clubs
Supercoppa di Lega TIM – single match between the Serie A champions and TIM Cup winners
Italian Serie C Cup – knockout tournament open to clubs from Serie C
Italian C Super Cup – single match between the Serie C champions and Serie C Cup winners
Next time we'll take a quick look at some other playable nations in the game. Below are some of the conventions I took in order to show more information in a compact view in the tables. Thanks for reading and please feel free to leave any comments or feedback. Happy managing!
Table Conventions
Under INT – CL, EL = Europe during first season / (p) = promoted club / (r) = relegated club
Under Finance – asterisk sign (*) = club is under transfer embargo due to breach of financial regulations
Under Estimated Value – loan debt is shown in parenthesis ().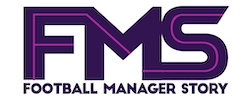 Subscribe to our Newsletter