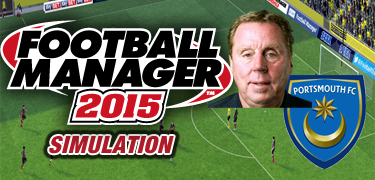 Harry Redknapp quit his job at QPR a few days ago, I guess he knew he was going to get sacked anyway. Why would you sack Harry Houdini though? We all remember what he did with Portsmouth, first taking them to the Premier League and then to a highly unlikely FA Cup success back in 2008. He left the club to join Tottenham after that success.
It might be just a coincidence but since his departure things have gone totally wrong from Pompey, they dropped from the Premier League to League Two in just a few years. So I wondered, could Harry Redknapp bring back the glory days at Fratton Park? We'll never know the real answer but who says we can't try that FM 2015 simulation?
Last time I put David Moyes back in charge of Everton and Jamie suggested I should bring Harry Redknapp back at Pompey. I liked the idea, so, with the help of the FM 2015 Editor, I put Harry Redknapp in charge of Portsmouth at the start of the 2014-2015 season, here's how things went…
First Harry decided to sign several experienced players, including 41-year-old Ian Goodison, most of them for free…

… but with virtually no money spent on transfers he pulled it off, he won the League Two title right away!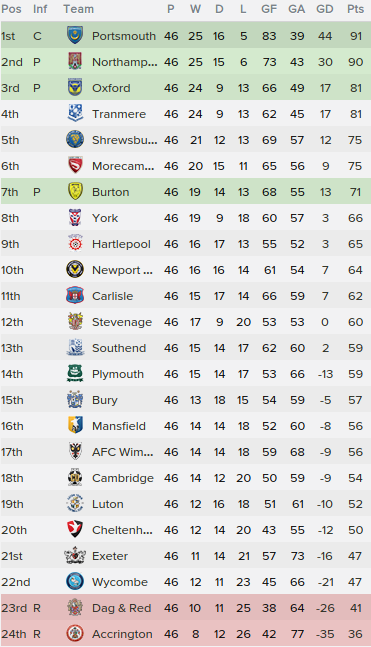 There is no chance of that happening in real life this season, Portsmouth are currently 18th in the League Two table, just two points above the relegation places!
The best player in Harry's first season was Nicky Shorey, an experienced left wing back, but it's also worth mentioning that Redknapp trusted 18-year-old Jack Whatmough enough to give him a regular place in his starting eleven.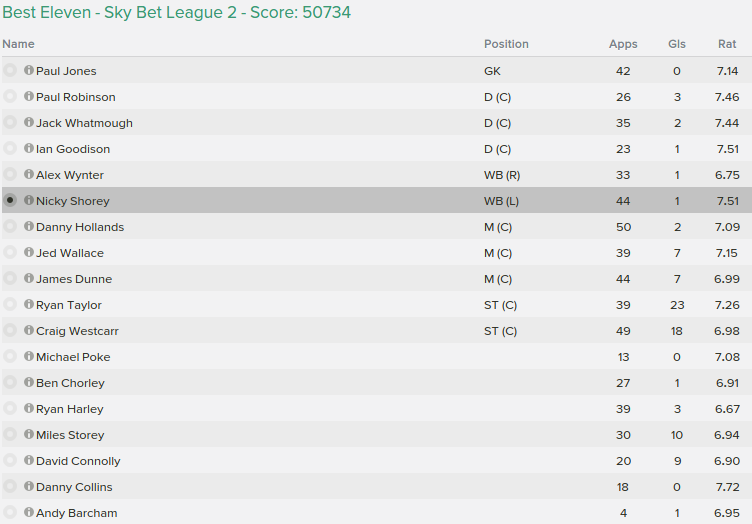 In preparation for the League One season Redknapp went on economy mode again, spent just 98K on transfers as he relied on freebies and loans. Surely a difficult season coming up…

… but not for Harry Houdini! He pulled it off once again, with almost nothing spent on transfers he led Pompey to another promotion! It's true that he didn't win the league that time but I guess we can't be too picky.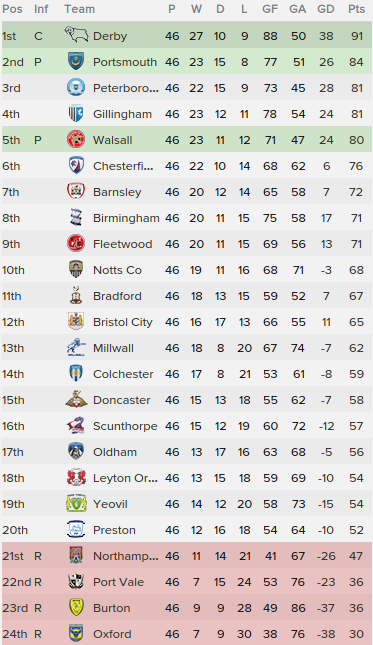 This time young Jack Whatmough was the best player of the season, not a bad gamble from Redknapp.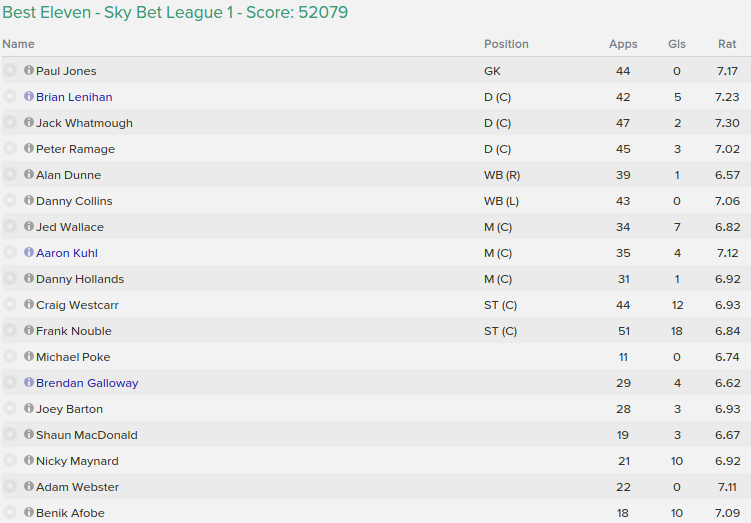 Another promotion coming up, all the way to the Premier League? Sadly, that was not the case. Harry Redknapp decided to retire at the end of the season.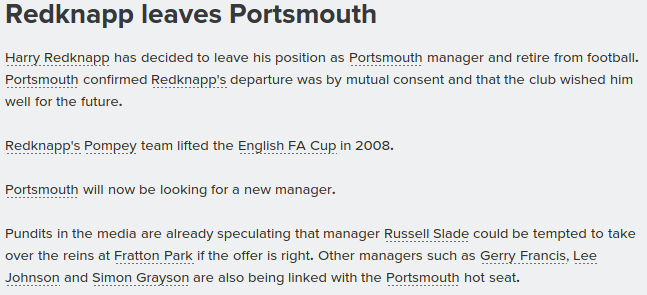 The Portsmouth board hired former Oldham manager Lee Johnson to replace Redknapp. The result? They finished last, miles away from everybody else. Surely that wouldn't have happened with Harry at the helm!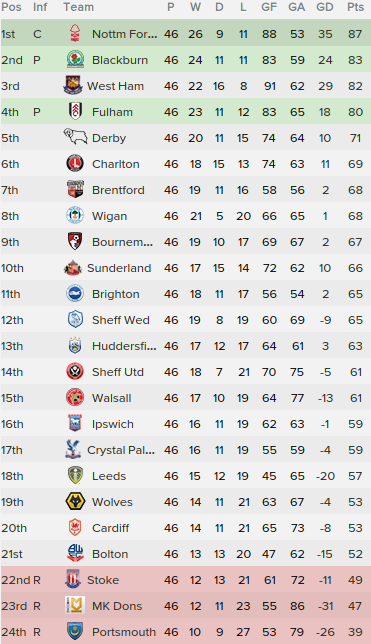 Pompey were relegated back to the third tier, probably regretting that Redknapp decided to retire. In fact, if you look at the graph showing their league positions over the past decade or so you will notice that things only seemed to work well when Harry was around.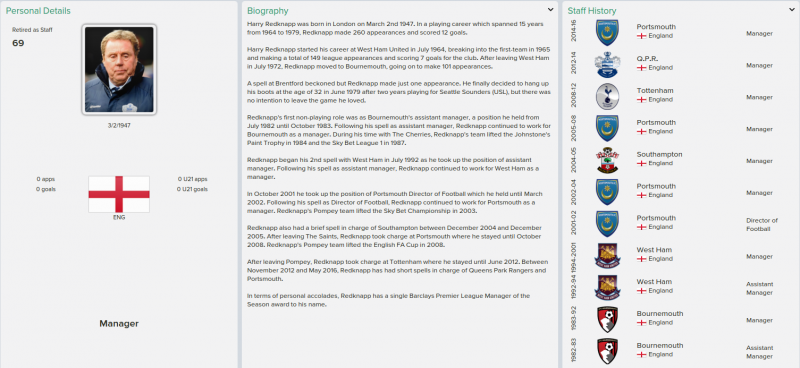 Harry Redknapp is unemployed at the moment, so it's a good opportunity for the Portsmouth board to approach him. I doubt they would afford his wages but still, they can at least try. If they pull it off somehow they will also have to beg him not to retire. And possibly pray for him to live forever.
I hope you enjoyed our little fantasy trip, if you have other ideas for my future FM 2015 simulations please share them in the comments.

Subscribe to our Newsletter