Tony Sanabria
Age: 18
Position: ST
Role: poacher / advanced forward / false nine / trequartista / deep-lying forward
Club: Roma
Nationality: Paraguayan
Value: £825K
Price tag: £11.5 million (in patch 15.3)
CA: 111 / PA: -9 (between 150 and 180)
Tony Sanabria profile in 2014 (after starting new game, patch 15.3)

Tony Sanabria profile aged 26 in the year 2022

Tony Sanabria career history until 2022
This FM 2015 player profile of Tony Sanabria shows a very promising young striker with potential to become a world class forward in the future. You won't be able to buy him right away though, Roma want 11.5 million for him but the player does not want to move.
In my test save Roma held on to him until 2018 when Inter tabled an offer they couldn't refuse: 40 million pounds. That was money well spent though as Sanabria went on to score loads of goals for his new club, especially in the last two seasons. His development was quite impressive as well.
The future profile screen shot shows a striker with great ability on the ball, both strong and quick and also with exceptional movement off the ball. This kid can become a lethal poacher but his good all-around attributes make him a suitable candidate for various other striker roles.
Did this player develop better in your FM 2015 save? Share a screen shot of his future profile with us by uploading the file below! (please include your name/nickname in the file name)
[simple-wp-dropbox]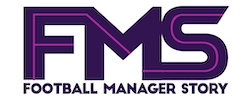 Subscribe to our Newsletter