Sergio Diaz
Age: 16
Position: ST/AML
Role: poacher / advanced forward / false nine / deep-lying forward
Club: Cerro Porteno
Nationality: Paraguayan
Value: £275K
Price tag: £750K (in patch 15.3)
CA: 100/ PA: -9 (between 150 and 180)
Sergio Diaz profile in 2014 (after starting new game, patch 15.3)

Sergio Diaz profile aged 24 in the year 2022

Sergio Diaz career history until 2022

This FM 2015 player profile of Sergio Diaz shows a brilliant young striker, one that is very cheap at the start of the game as well. You can get him for just 750K at the start of a new save (with the updated patch 15.3 database), and you will be pleased to know that he would also get a work permit for playing in England (upon appeal).
In my test save he first moved to a small Spanish side before catching the eye of several big clubs: first Juventus, then Manchester United and Arsenal. He didn't become a first team regular at those top clubs but his development under the circumstances is even more impressive.
His profile at the age of 24 shows a striker with exceptional speed and agility, superb off the ball movement and composure, brilliant technique, finishing, first touch. Impressive is the word, he surely is worth paying 750K at the start of the game.
UPDATE
Screen shots sent by Raphael: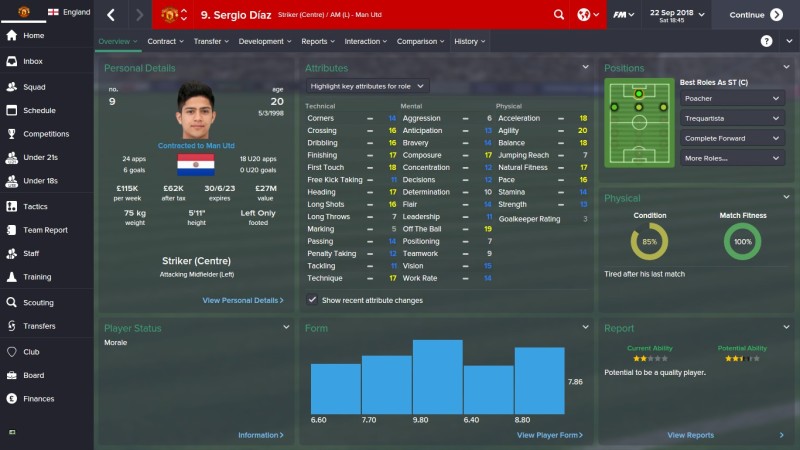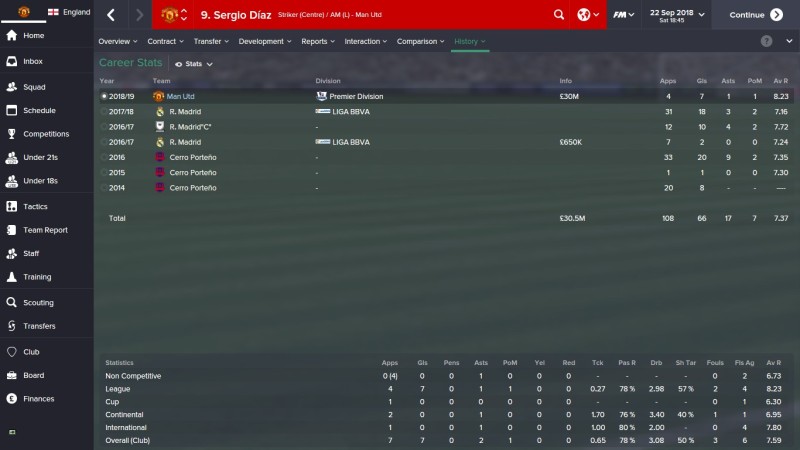 Did this player develop better in your FM 2015 save? Share a screen shot of his future profile with us by uploading the file below! (please include your name/nickname in the file name)
[simple-wp-dropbox]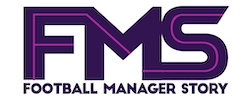 Subscribe to our Newsletter