Richairo Zivkovic
Age: 17
Position: ST
Role: poacher / advanced forward / trequartista / false nine / deep-lying forward / defensive forward / target man
Club: Ajax
Nationality: Dutch
Value: £600K
Price tag: £16 million (in patch 15.3)
CA: 120 / PA: -9 (150-180)
Richairo Zivkovic profile in 2014 (after starting new game, patch 15.3)

Richairo Zivkovic profile aged 25 in the year 2022

Richairo Zivkovic career history until 2022

This FM 2015 player profile of Richairo Zivkovic shows a star in the making, a young striker that can develop into one of the most prominent forwards in Europe. You might already know him from the previous editions of the game, this time buying him at the start of your career is a bit more difficult because Ajax don't want to sell.
With a bit of patience you will be able to get him in a season or two but be prepared to spend over 10 million pounds. In my test save Roma bought him from Ajax for 15 million and then, after a few seasons, sold him to PSG for 54 million. He hasn't scored as much as I would have expected from a player of his quality though.
His future profile looks great: excellent speed and agility, good off the ball movement and composure plus solid dribbling and killer finishing. He also has reasonable skills in the air. I guess I wouldn't pay 16 million for him right away but anything in the 10-15 million region is not bad at all.
UPDATE
Check out the screen shots below, sent by Tboy, showing Zivkovic's progress in his FM 15 save: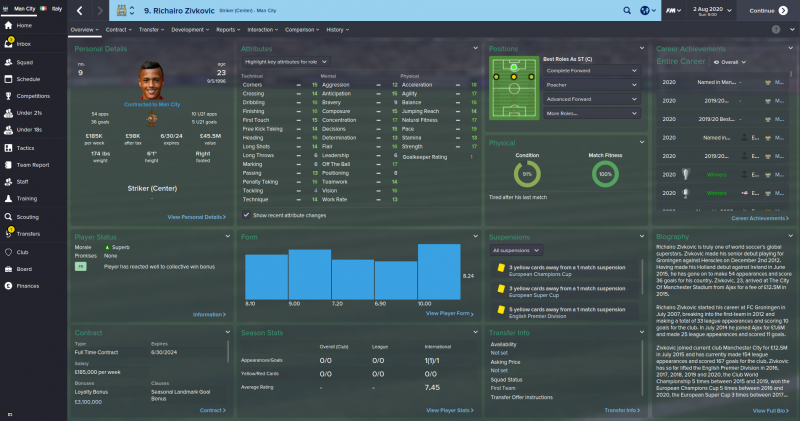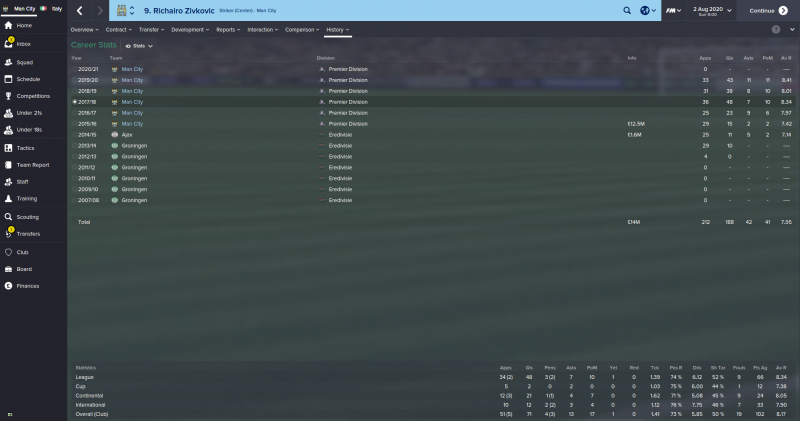 Did this player develop better in your FM 2015 save? Share a screen shot of his future profile with us by uploading the file below! (please include your name/nickname in the file name)
[simple-wp-dropbox]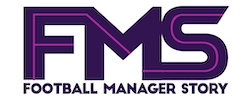 Subscribe to our Newsletter