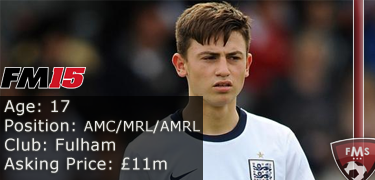 Patrick Roberts
Age: 17
Position: AMC/MRL/AMRL
Role: trequartista / advanced playmaker / wide playmaker
Club: Fulham
Nationality: English
Value: £2.5 million
Price tag: £11 million (in patch 15.3)
CA: 125 / PA: -9 (150-180)
Patrick Roberts profile in 2014 (after starting new game, patch 15.1.1)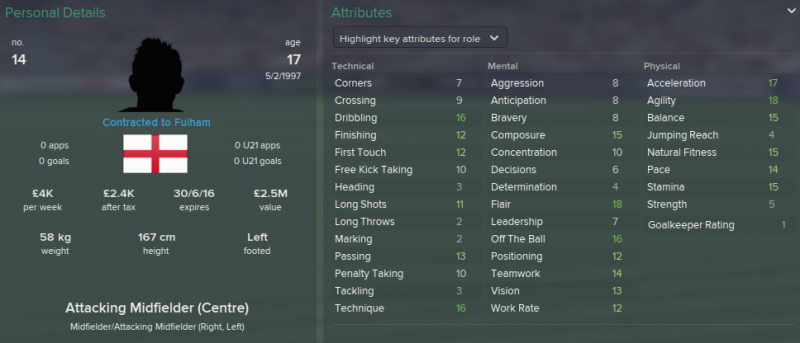 Patrick Roberts profile aged 23 in the year 2020 (Patch 15.1.1)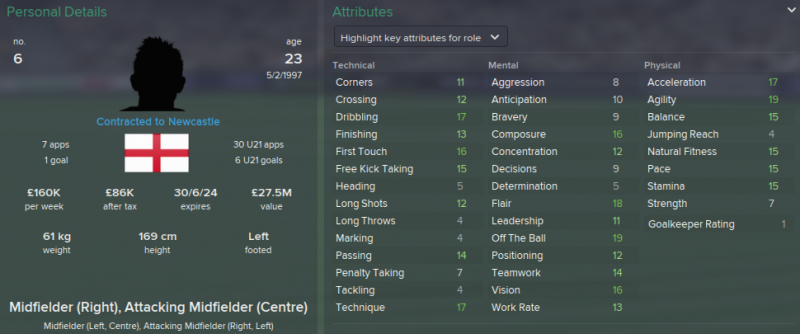 Patrick Roberts career history until 2020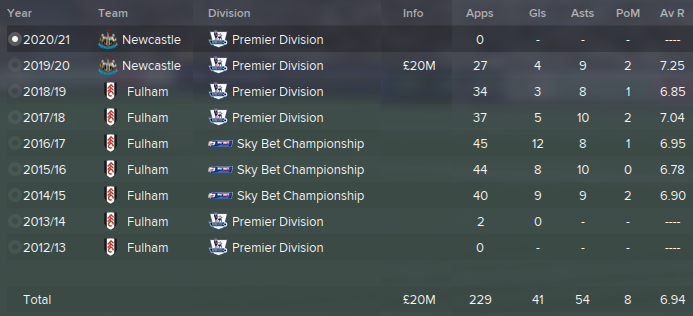 Note: The screenshots above are from patch 15.1.1, Roberts potential has been downgraded since then.
This FM 2015 player profile of Patrick Roberts shows a skillful attacking midfielder packed with potential, capable of real magic. Roberts starts the game at a level to light up the Championship. As he develops that lightening speed, flair and amazing ability on the ball just climbs. In my save his off the ball movement reached 19, all this stats put together make for one dangerous threat behind your front man. I certainly wouldn't want this kid running at me head on.
I'm not so sure Roberts was awarded full flexible potential in this save, he certainly seems to have room to grow. If he can develop beyond the screenshot above then the £11 million price tag makes sense. The English market is overpriced after all.
UPDATE (prior to patch 15.3)
Check out the screen shots below, sent by one of our readers, showing Patrick Roberts in his FM 15 save: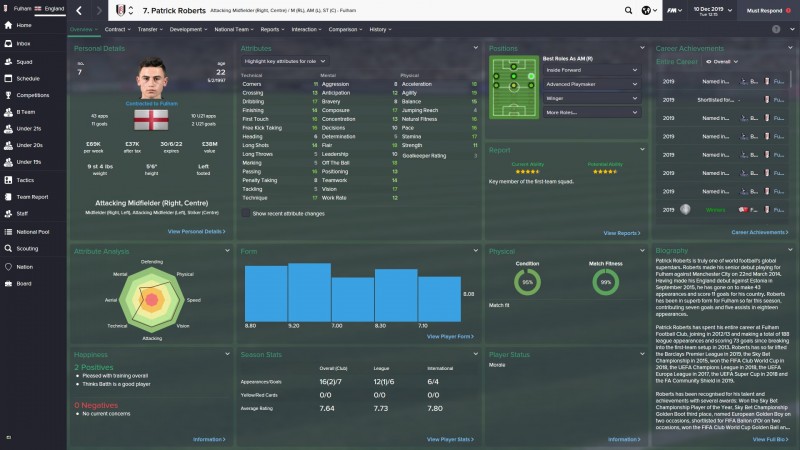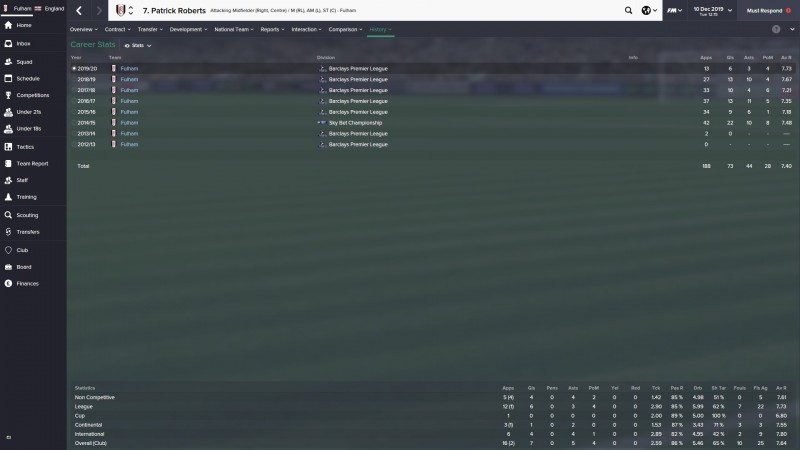 Did this player develop better in your FM 2015 save? Share a screen shot of his future profile with us by uploading the file below! (please include your name/nickname in the file name)
[simple-wp-dropbox]

Subscribe to our Newsletter