Matthias Ginter
Age: 20
Position: DC/DM/MC
Role: limited defender / ball-playing defender / central defender
Club: Borussia Dortmund
Nationality: German
Value: £5 million
Price tag: 45 million (in patch 15.3)
CA: 136/ PA: 163
Matthias Ginter profile in 2014 (after starting new game, patch 15.3)

Matthias Ginter profile aged 28 in the year 2022

Matthias Ginter career history until 2022

This FM 2015 player profile of Matthias Ginter shows a solid young defender, very good at the age of 20 but also with potential to become one of the best. Dortmund have just bought him, so he's impossible to buy at the start of the game. Getting him later on might prove difficult as well.
In my test save he remained at Dortmund and had a great career there, his average ratings are top notch and he also managed to break into the German national team.
The future profile shows a defender that is almost unbeatable in the air, extremely strong and also with exceptional mental attributes. He can also provide cover as a defensive midfielder or central midfielder thanks to his good technique and passing.
Did this player develop better in your FM 2015 save? Share a screen shot of his future profile with us by uploading the file below! (please include your name/nickname in the file name) [simple-wp-dropbox]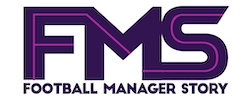 Subscribe to our Newsletter