Marlon
(Marlon Rangel de Almeida)
Age: 18
Position: DC
Role: limited defender / central defender / ball-playing defender
Club: Vitoria
Nationality: Brazilian
Value: £55K
Price tag: £6 million (in patch 15.3)
CA: 102/ PA: -8 (between 130 and 160)
Marlon profile in 2014 (after starting new game, patch 15.3)

Marlon profile aged 25 in the year 2022

Marlon career history until 2022

This FM 2015 player profile of Marlon shows a talented young central defender, one that might be available cheaply at some point. He's not cheap at the start of the game but he should be available for a good price during the first season.
In my test save he moved to Fenerbahce for just 1 million, a great deal for the Turkish side as the lad progressed very well and became a pillar of their defence. He even managed to break into the Brazilian national team at some point.
The future screen shot shows a central defender that is both strong and quick, very good in the air and also solid when it comes to positioning and marking.
Did this player develop better in your FM 2015 save? Share a screen shot of his future profile with us by uploading the file below! (please include your name/nickname in the file name)
[simple-wp-dropbox]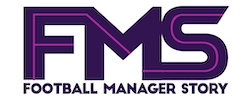 Subscribe to our Newsletter