Marc-Oliver Kempf
Age: 19
Position: DC/DM
Role: limited defender / ball-playing defender / central defender
Club: Eintracht Frankfurt
Nationality: German
Value: £2.2 million
Price tag: 55 million (in patch 15.3)
CA: 125/ PA: 153
Marc-Oliver Kempf profile in 2014 (after starting new game, patch 15.3)

Marc-Oliver Kempf profile aged 27 in the year 2022

Marc-Oliver Kempf career history until 2022

This FM 2015 player profile of Marc-Oliver Kempf shows a promising young defender, his potential can make him a good choice for any top-flight side. Freiburg have just bought him, so you can't get him at the start of the game. You will be able to buy him later on but not for a low fee I'm afraid.
In my test save he moved to giants Bayern Munich for just over 19 million pounds and he managed to become a first team regular there.
The future profile shows a central defender with great heading, marking and tackling, also strong, reasonably quick and agile. He also developed solid mental attributes and he can also be employed as a defensive midfielder.
Did this player develop better in your FM 2015 save? Share a screen shot of his future profile with us by uploading the file below! (please include your name/nickname in the file name) [simple-wp-dropbox]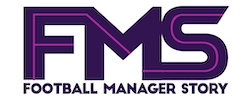 Subscribe to our Newsletter