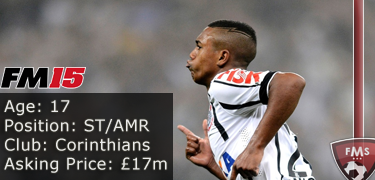 Malcom
Age: 17
Position: ST/AMR
Role: trequartista / false nine / poacher / advanced forward / deep lying forward
Club: Corinthians
Nationality: Brazilian
Value: £325K
Price tag: £17 million (in patch 15.3)
CA: 115 / PA: -9 (between 150-180)
Malcom profile in 2014 (after starting new game, patch 15.3)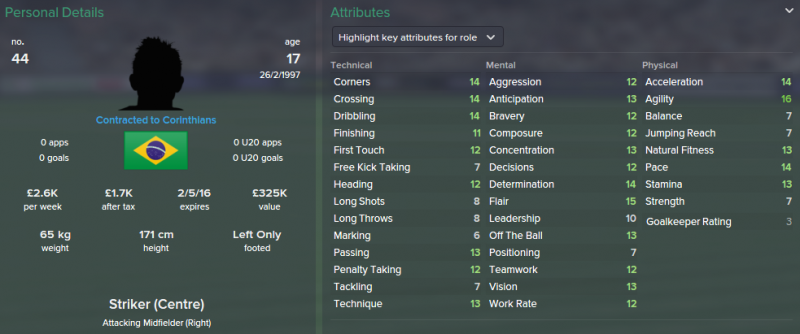 Malcom profile aged 25 in the year 2023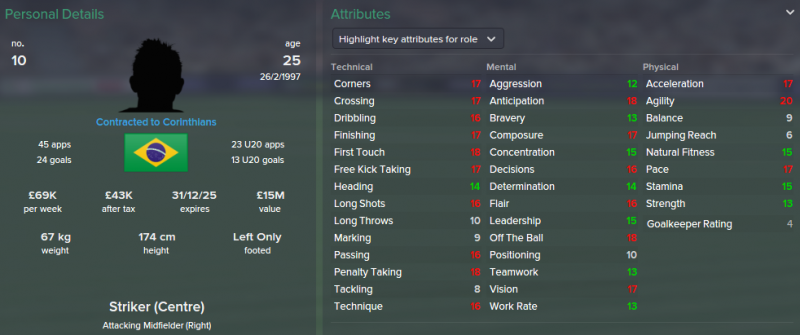 Malcom career history until 2023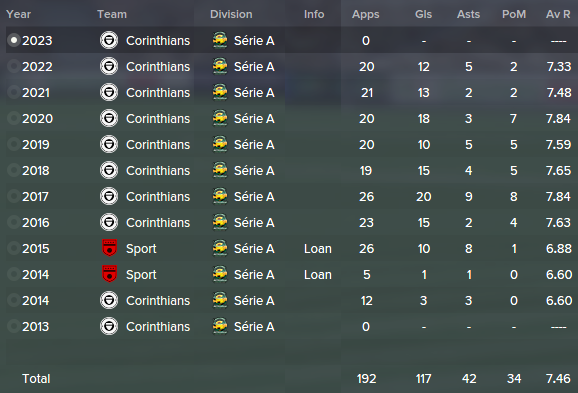 This FM 2015 player profile of Malcom shows an exciting striker with rounded ability and the potential to make it at top clubs around Europe. During my test save Malcom served his time in Brazil. This kid clearly has talent and he developed fantastically in my save.
The future profile shows a scary threat to any opposition. Malcom is very fast, can dribble, has good flair and can lose his man. But what really impressed me is that skill set in front of goal, 16 for long shots, 14 heading and 17 finishing shows a handful of a forward. Not to mention he can cross a ball and posses' fantastic link up play.
You could deploy Malcom in a variety of roles, from those attacking the goal like poacher and advanced forward to one sitting deep like a false nine or deep lying forward. Also, the Brazilian wonderkid starts with decent ability so could be used in rotation from day one. £17 million is a lot of money, but when you consider his potential value it makes sense.
Did this player develop better in your FM 2015 save? Share a screen shot of his future profile with us by uploading the file below! (please include your name/nickname in the file name)
[simple-wp-dropbox]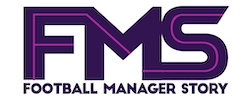 Subscribe to our Newsletter