Leo Baptistao
Age: 21
Position: ST/AMC
Role: complete forward / trequartista / false nine / poacher / advanced forward / deep-lying forward / defensive forward / target man
Club: Atletico Madrid (on loan at Rayo)
Nationality: Brazilian / Spanish
Value: £4.5 million
Price tag: £13 million (in patch 15.3)
CA: 140/ PA: 160
Leo Baptistao profile in 2014 (after starting new game, patch 15.3)

Leo Baptistao profile aged 29 in the year 2022

Leo Baptistao career history until 2022

This FM 2015 player profile of Leo Baptistao shows a prolific young striker, capable of bagging 20 plus goals per season in a decent team. He can be bought for 13 million at the start of the game but such a deal doesn't make much sense since you won't get him until the end of the season when his loan contract at Rayo runs out. If you wait you should be able to get him for under 10 million.
In my test save he spent a few seasons as a fringe player at Atletico before moving to Valencia where he finally unleashed his potential. He bagged an impressive number of goals and even managed to become yet another Brazilian in the Spanish national team.
The future profile shows a quick and agile striker, with superb mental attributes overall along with great technique. He should be a reliable goal scorer for any top-flight team.
Did this player develop better in your FM 2015 save? Share a screen shot of his future profile with us by uploading the file below! (please include your name/nickname in the file name)
[simple-wp-dropbox]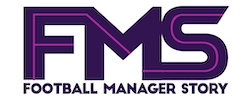 Subscribe to our Newsletter