Kevin Wimmer
Age: 21
Position: DC
Role: limited defender / ball-playing defender / central defender
Club: FC Koln
Nationality: Austrian
Value: £3.7 million
Price tag: 30 million (in patch 15.3)
CA: 136/ PA: 155
Kevin Wimmer profile in 2014 (after starting new game, patch 15.3)

Kevin Wimmer profile aged 29 in the year 2022

Kevin Wimmer career history until 2022

This FM 2015 player profile of Kevin Wimmer shows a solid young central defender, a lad that could play for Europe's biggest clubs. Koln won't let him go cheaply at the start of the game but you should be able to negotiate a better deal later on.
In my test save he moved to Sevilla, had a few solid seasons there and was sold for a huge amount of money to PSG. He did well in France too, in fact his average rating was above 7 throughout his career in my save.
The future profile shows a central defender with decent speed and strength plus good mental attributes as well. What's most impressive is the marking ability that he developed, he reached 20 out of 20 and I guess that's not very common.
Did this player develop better in your FM 2015 save? Share a screen shot of his future profile with us by uploading the file below! (please include your name/nickname in the file name) [simple-wp-dropbox]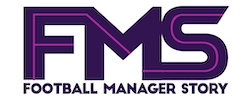 Subscribe to our Newsletter