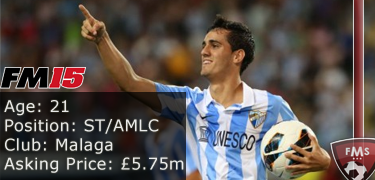 Juanmi
Age: 21
Position: ST/AML/AMC
Role: trequartista / complete forward / poacher / false nine / advanced forward / deep lying forward
Club: Malaga
Nationality: Spanish
Value: £1 million
Price tag: £5.75 million (in patch 15.3)
CA: 129 / PA: 161
Juanmi profile in 2014 (after starting new game, patch 15.3)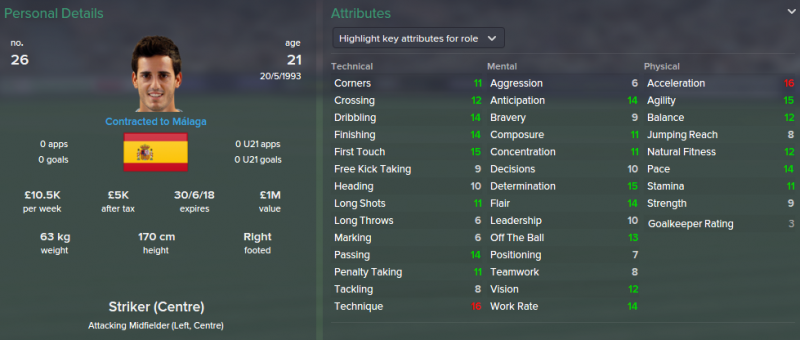 Juanmi profile aged 29 in the year 2023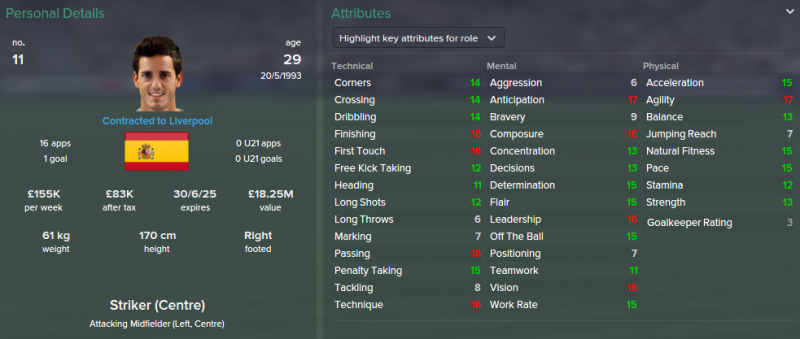 Juanmi career history until 2023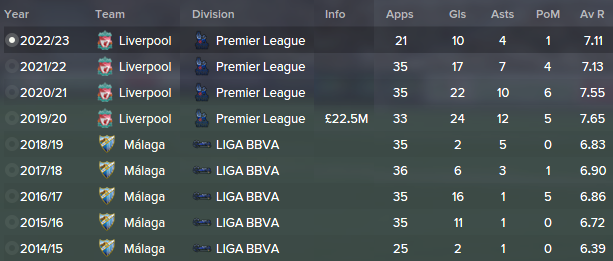 This FM 2015 player profile of Juanmi shows a well rounded striker capable in a number of roles at the top level. In my test save Juanmi developed good poacher ability but also possess passing, technique, flair and vision. He can play on the defensive shoulder with good anticipation and acceleration but also as a false nine and deep lying forward. Liverpool got a few good seasons out of the Spaniard and his goal/assist record in England shows versatility. I think hes worth a look for £5.75 million.
Did this player develop better in your FM 2015 save? Share a screen shot of his future profile with us by uploading the file below! (please include your name/nickname in the file name)
[simple-wp-dropbox]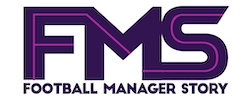 FM 2022 Latest
Welcome to this Football Manager lower league tactic guide. Intro: Hi, I've been playing...

Hi, welcome to a new episode of my save managing Gateshead from Vanarama National...

After the great first three seasons of the Gateshead to Glory story, now it's...

After the great first and second seasons of Gateshead to Glory, in which we...

Welcome to a new series, where Andrew goes Head-to-Head in a Tactics Test. This...

Here at FMS we will be testing and creating the best FM22 tactics throughout...
Subscribe to our Newsletter