Jorge Valdez Chamorro
Age: 20
Position: AMR/AMC
Role: advanced playmaker / winger / inside forward / raumdeuter
Club: Lanus
Nationality: Argentinian
Value: £2.1 million
Price tag: 4.5 million (in patch 15.3)
CA: 123/ PA: -8 (between 130 and 160)
Jorge Valdez Chamorro profile in 2014 (after starting new game, patch 15.3)

Jorge Valdez Chamorro profile aged 27 in the year 2022
Jorge Valdez Chamorro career history until 2022

This FM 2015 player profile of Jorge Valdez Chamorro shows a young and relatively cheap right winger, with decent starting ability and solid potential. You can get him for 4.5 million at the start of the game, I guess you should do that because the asking price may rise in the future.
In my test save he moved to Flamengo in Brazil for 8.75 million, had a few good seasons there before moving to Corinthians and then he finally made the move to Europe at Atletico Madrid. He had a great debut season in the Primera Liga, with nine goals and eleven assists to his name.
The future profile shows a player with decent speed, very good vision and flair and also fine technique, first touch and dribbling. It's also worth mentioning that in my test save he managed to become natural as a right midfielder.
Did this player develop better in your FM 2015 save? Share a screen shot of his future profile with us by uploading the file below! (please include your name/nickname in the file name)
[simple-wp-dropbox]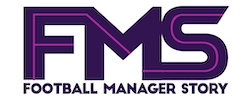 Subscribe to our Newsletter