Jeremie Porsan-Clemente
Age: 16
Position: ST
Role: false nine / poacher / defensive forward / advanced forward / deep-lying forward / target man
Club: Marseille
Nationality: French
Value: £625K
Price tag: £10 million (in patch 15.3)
CA: 100/ PA: -8 (between 130 and 160)
Jeremie Porsan-Clemente profile in 2014 (after starting new game, patch 15.3)

Jeremie Porsan-Clemente profile aged 24 in the year 2022

Jeremie Porsan-Clemente career history until 2022

This FM 2015 player profile of Jeremie Porsan-Clemente shows a talented young striker, his potential can lead him to become a solid top-flight forward. Unfortunately Marseille are very fond of him, which makes buying the lad tricky at the start of the game. Things might change after a season or two though.
In my test save he remained at OM until 2022, when he was sold to Portuguese outfit Benfica. He has bagged a decent number of goals in France and also in his debut season in Portugal, also earning seven caps for the French national team.
His future profile doesn't impress on the technical side but he developed solid finishing, decent mental attributes overall and exceptional physique. His speed became amazing, while agility and strength are also not too shabby.
Did this player develop better in your FM 2015 save? Share a screen shot of his future profile with us by uploading the file below! (please include your name/nickname in the file name)
[simple-wp-dropbox]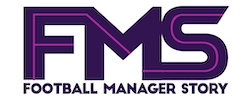 FM 2022 Latest
Welcome to this Football Manager lower league tactic guide. Intro: Hi, I've been playing...

Hi, welcome to a new episode of my save managing Gateshead from Vanarama National...

After the great first three seasons of the Gateshead to Glory story, now it's...

After the great first and second seasons of Gateshead to Glory, in which we...

Welcome to a new series, where Andrew goes Head-to-Head in a Tactics Test. This...

Here at FMS we will be testing and creating the best FM22 tactics throughout...
Subscribe to our Newsletter