Facundo Cardozo
Age: 19
Position: DC/DL
Role: limited defender / central defender / ball-playing defender
Club: Velez
Nationality: Argentinian
Value: £1.7 million
Price tag: 4 million (in patch 15.3)
CA: 116/ PA: -8 (between 130 and 160)
Facundo Cardozo profile in 2014 (after starting new game, patch 15.3)

Facundo Cardozo profile aged 27 in the year 2022

Facundo Cardozo career history until 2022

This FM 2015 player profile of Facundo Cardozo shows a cheap young central defender that can also provide cover as a left back. Velez would let him go for 4 million pounds at the start of the game. The good news is that he would get a work permit to play in England, albeit upon appeal.
In my test save he switched a couple of clubs in Argentina before moving to Europe at Wolfsburg. Somewhere along the road he was trained for the left back position and he gained natural ability to play there.
The future profile shows a defender that is both quick and strong, with good positioning and anticipation along with solid marking, tackling and heading. He should make a good utility defender for most top-flight European clubs.
Did this player develop better in your FM 2015 save? Share a screen shot of his future profile with us by uploading the file below! (please include your name/nickname in the file name) [simple-wp-dropbox]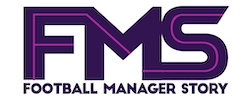 Subscribe to our Newsletter