Erick Torres
Age: 21
Position: ST
Role: trequartista / complete forward / poacher / advanced forward
Club: Houston Dynamo (on loan at Chivas)
Nationality: Mexican
Value: £2.6 million
Price tag: £11 million (in patch 15.3)
CA: 125 / PA: 152
Erick Torres profile in 2014 (after starting new game, patch 15.3)

Erick Torres profile aged 29 in the year 2022

Erick Torres career history until 2022

This FM 2015 player profile of Erick Torres shows a very talented young striker, he can become a top goal scorer in the future.
In my test save (before patch 15.3) Chivas failed to buy him at the end of the loan deal, even though he scored 21 goals in 28 apps. He returned to Mexico, scored loads and then moved to Corinthians for a hefty 14.25 million fee. He scored quite a few in Brazil as well before moving to Sampdoria for almost 20 million. His track record proves that he can be a reliable goal scorer.
His future profile shows a striker with decent speed and agility, good mental attributes and exceptional finishing.
Did this player develop better in your FM 2015 save? Share a screen shot of his future profile with us by uploading the file below! (please include your name/nickname in the file name)
[simple-wp-dropbox]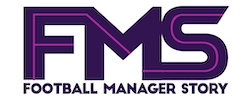 Subscribe to our Newsletter