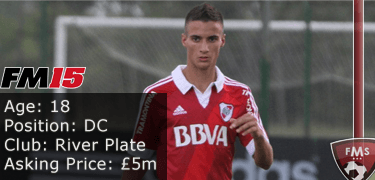 Emanuel Mammana
Age: 18
Position: DC
Role: limited defender / central defender
Club: River Plate
Nationality: Argentine
Value: £1.3 million
Price tag: £5 million (in patch 15.3)
CA: 120 / PA: -9 (150-180)
Emanuel Mammana profile in 2014 (after starting new game, patch 15.3)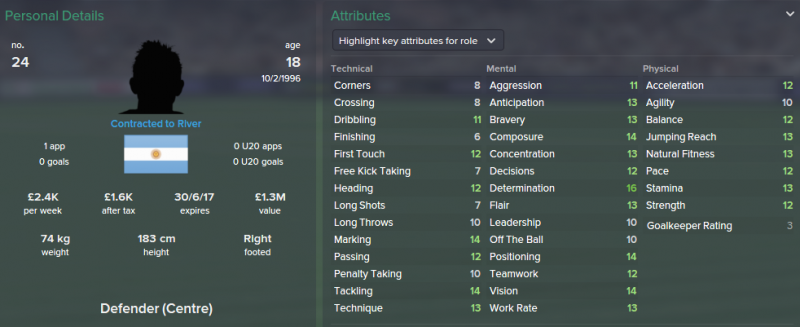 Emanuel Mammana profile aged 25 in the year 2021 (patch 15.1)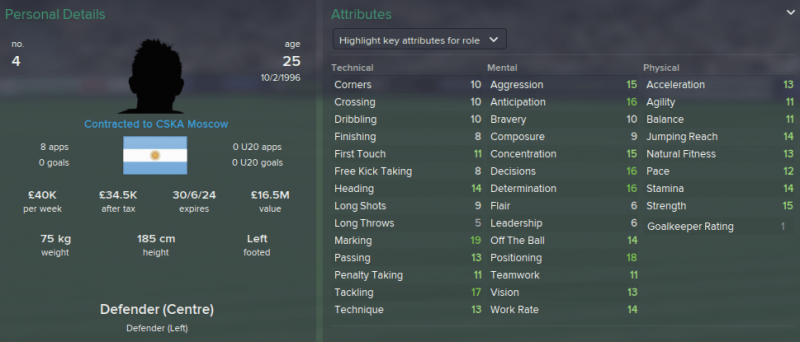 Emanuel Mammana career history until 2021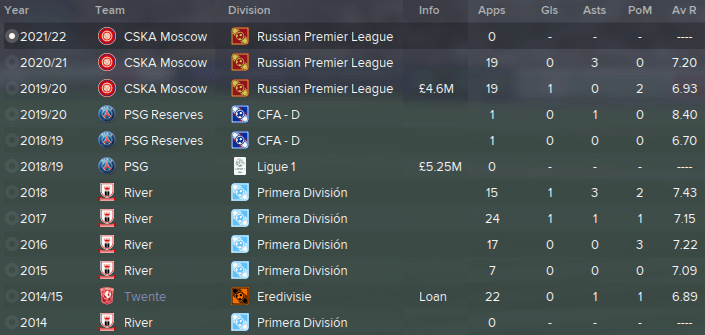 Update: The future screenshots above are from the previous patch, in 15.3 Mammana has improved CA including a huge boost to his composure which makes him a far more stable buy.
This FM 2015 player profile of Emanuel Mammana shows a strong defender with plenty of promise. In my test save Mammana was managed poorly, used more as a rotational player at River then dumped in the reserves at PSG before enduring another few years of rotation at CSKA. Still he developed decent attributes with 19 for marking, 17 tackling, good decisions, great positioning and reasonable strength and concentration. There are issues like his low composure and general lack of physicality but the right manager will see these flourish for sure, the talent is there he just needs nurturing and interest shown by PSG is evidence of that.
Maybe £5 million is a bit of a risk, but when I find a save that shows this kid under good management we'll all see exactly what he's capable of.
UPDATE
Check out the screen shot below, sent by Tboy, showing Mammana's progress in his FM 15 save: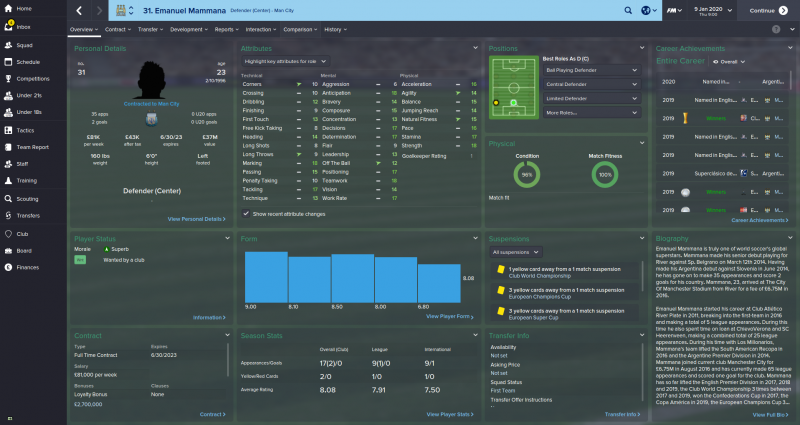 Did this player develop better in your FM 2015 save? Share a screen shot of his future profile with us by uploading the file below! (please include your name/nickname in the file name)
[simple-wp-dropbox]

Subscribe to our Newsletter