Doria
Age: 19
Position: DC
Role: limited defender / central defender / ball-playing defender
Club: Marseille (on loan at Sao Paulo)
Nationality: Brazilian
Value: £5.25 million
Price tag: N/A (in patch 15.3)
CA: 133/ PA: 160
Doria profile in 2014 (after starting new game, patch 15.3)

Doria profile aged 27 in the year 2022

Doria career history until 2022

This FM 2015 player profile of Doria shows a solid young central defender, with potential to become brilliant in the future. Unfortunately you can't buy him during the first season because he is on loan from Marseille at Sao Paulo with a future fee clause.
In my test save he remained at Marseille after completing the loan deal and established himself as the leader of the defence in the Ligue 1 side. He also managed to break into the Brazil national team, gathering 18 caps.
The future profile shows a central defender with amazing physical quality, he is strong, he can jump, he is agile and also very quick. His mental attributes are also very good (he could make a great team captain by the way), while his marking, tackling and heading are all good enough at the highest level.
Did this player develop better in your FM 2015 save? Share a screen shot of his future profile with us by uploading the file below! (please include your name/nickname in the file name)
[simple-wp-dropbox]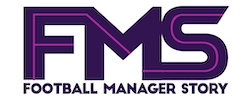 Subscribe to our Newsletter