Anthony Martial
Age: 18
Position: ST/AML
Role: false nine / trequartista / complete forward / poacher / advanced forward / deep-lying forward / defensive forward/ target man
Club: AS Monaco
Nationality: French
Value: £1.9 million
Price tag: £17.5 million (in patch 15.3)
CA: 124 / PA: -9 (between 150 and 180)
Anthony Martial profile in 2014 (after starting new game, patch 15.3)

Anthony Martial profile aged 26 in the year 2022

Anthony Martial career history until 2022

This FM 2015 player profile of Anthony Martial shows a quick young striker, capable of becoming a solid goal scorer in the future. Monaco don't want to sell him at the start of the game so you will have to be patient until a better opportunity comes along. You would still have to spend a bit to get him though.
In my test save he joined PSG after a few good seasons at Monaco, but he became a bench warmer in Paris even though he did score quite often when he was given the chance. He moved on to Sevilla where he bagged 15 goals in his first season.
He developed solid technique plus good finishing and composure, his speed and agility became even better and he also turned into a pretty strong player. His off the ball movement also developed very well.
Did this player develop better in your FM 2015 save? Share a screen shot of his future profile with us by uploading the file below! (please include your name/nickname in the file name)
[simple-wp-dropbox]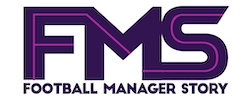 Subscribe to our Newsletter