Alexy Bosetti
Age: 21
Position: ST
Role: trequartista / defensive forward / poacher / false nine / advanced forward / deep-lying forward / target man
Club: Nice
Nationality: French
Value: £1.3 million
Price tag: £7.5 million (in patch 15.3)
CA: 119/ PA: 150
Alexy Bosetti profile in 2014 (after starting new game, patch 15.3)

Alexy Bosetti profile aged 29 in the year 2022

Alexy Bosetti career history until 2022

This FM 2015 player profile of Alexy Bosetti shows a talented young striker, one that could become a reliable goal scorer in most top-flight teams. Nice want 7.5 million for him at the start of the game, I wouldn't pay that much but you might be able to negotiate a sweeter deal after some time.
In my test save he moved to Valenciennes at the end of his contract, had a great season there and then was bought by Monaco for 14 million. His track record shows he can score a decent amount of goals and it's also interesting to point out that he achieved 39 caps and 13 goals for the French national team.
The future profile shows a striker with good all-around ability, quick and agile, with solid mental attributes and decent on the technical side as well.
Did this player develop better in your FM 2015 save? Share a screen shot of his future profile with us by uploading the file below! (please include your name/nickname in the file name)
[simple-wp-dropbox]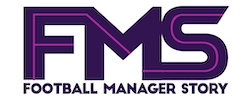 Subscribe to our Newsletter