Abdou Diallo
Age: 18
Position: DC/DL/DM/MC
Role: limited defender / central defender / ball-playing defender
Club: Monaco
Nationality: French
Value: £150K
Price tag: £11 million (in patch 15.3)
CA: 106/ PA: -8 (between 130 and 160)
Abdou Diallo profile in 2014 (after starting new game, patch 15.3)

Abdou Diallo profile aged 26 in the year 2022

Abdou Diallo career history until 2022

This FM 2015 player profile of Abdou Diallo shows a versatile young central defender, one that can attract interest from Europe's giants in the future. Monaco don't want to sell him at the start of the game so you might have to wait for an opportunity.
In my test save he established himself as a leader at Monaco before being sold to Chelsea. He didn't adapt in England so he then moved to Barcelona, where he managed a cracking debut season with five goals and four assists to his name. His best feature is versatility, he is a central defender but he can also play as a left back, defensive midfielder and even central midfielder.
The future profile shows a player with excellent physical attributes, rock solid on the mental side as well and also with decent numbers on the technical side. If you need a jolly-joker that can give you solutions for various positions then this lad is definitely worth keeping an eye on.
Did this player develop better in your FM 2015 save? Share a screen shot of his future profile with us by uploading the file below! (please include your name/nickname in the file name)
[simple-wp-dropbox]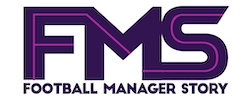 Subscribe to our Newsletter