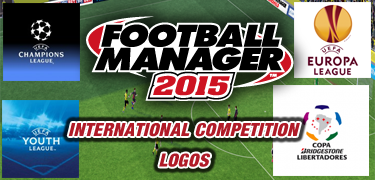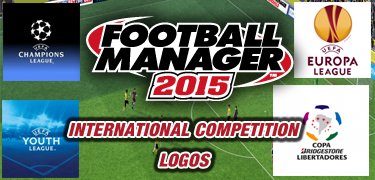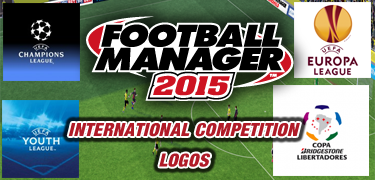 FM 2015 does not feature real logos for most international competitions. That can be sorted though if you download and install our FM 2015 international competition logos pack, which features all the important competitions around the globe.
Here's a quick but not exhaustive list of which logos are included:
UEFA Champions League
UEFA Europa League
UEFA Youth League
Club World Cup
World Cup
European Championship
Copa Libertadores
Copa Sudamericana
African Cup of Nations
… and many more.
Once you install the FM 2015 international competition logos pack your game should display something like this: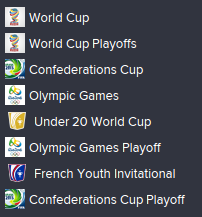 Download FM 2015 International Competition Logos
You can download the file by clicking the image below:


Please note: If you want to share this download on your website you will have to link back to this page, hosting the file elsewhere is not allowed! 
How to Install the FM 2015 International Competition Logos
1. After downloading the file you have to extract it to Documents > Sport Interactive > Football Manager 2015 > graphics > logos > competitions. If the "graphics" folder does not exist you will have to create it, same goes for "logos" and "competitions".
2. In the game click "Preferences", then "More interface settings", then "Clear cache". Then click "Reload skin" and the kits should appear in your game.
That's it, enjoy the game! Make sure you follow us on Facebook and Twitter for more FM 2015 goodies!

Subscribe to our Newsletter