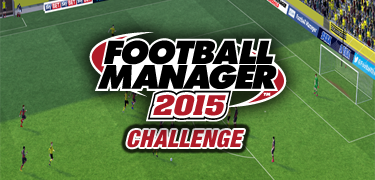 This FM 2015 challenge is simply controlling a team that play in a foreign league. The goal is simple: win everything you can without restrictions. Preserving the national identity can make for a fun goal. Winning Premier League with a complete Welsh Swansea would be fun.
I have tried out both FC Vaduz from Lichtenstein and San Marino and they both gave me a fantastic experience as they have slightly different conditions than the other teams in the league system. Some teams get to enter other cups like FC Vaduz enters the Lichtenstein Cup and the Canadian teams in MLS enters the Canadian Cup.
Teams
Australia
Wellington Phoenix from New Zealand in A-League in Australia.
Note: Wellington Phoenix can not play in the continental competition AFC Champions League.
England
Swansea from Wales int the Premier League in England.
Cardiff from Wales in the Sky Bet Championship in England.
Newport County from Wales in the Sky Bet League 2 in England.
Wrexham from Wales in the Vanarama Conference in England.
Calwyn Bay from Wales in the Vanarama Conference North in England.
France
AS Monaco from Monaco in Ligue 1 in France.
Italy
San Marino Calcio from San Marino in Serie C/B in Italy
Scotland
Berwick Rangers from England in the League 2 in Scotland.
Spain
FC Andorra* from Andorra in Segona Catalana (6th tier) in Spain.
Note: FC Andorra plays in a non playable league in Spain.
Singapore
Dull Pengiran Muda Mahkota FC from Brunei in S-League in Singapore
Harimau Muda from Malaysia in S-League in Singapore
Niigata Unicorn from Japan in S-League in Singapore.
Note: Harimau Muda is not playable due to them being a B Team to a team with the same name in Australian lower leagues.
Switzerland
FC Vaduz from Lichtenstein in the Swiss Super League.
USA MLS
Toronto FC from Canada in the MLS.
Montreal Impact from Canada in the MLS.
Vancouver Whitecaps FC from Canada in the MLS.
Misplaced National Teams
Asia
Australia from Oceania in the Asian Cup
Europe
Israel from Asia in the European Championship
Strategy
Are there is no real restriction this is a normal FM-game. You will get regens from your own country but other than that this is just a normal game. The game can easily develop into a national team challenge if you focus on players in the nations you are from. More hints on that you will find in the National Team on the Rise episode. If you take on of the national teams managing a team in the same nation and developing youngsters can boost you chances of going far in the international competitions.

Subscribe to our Newsletter