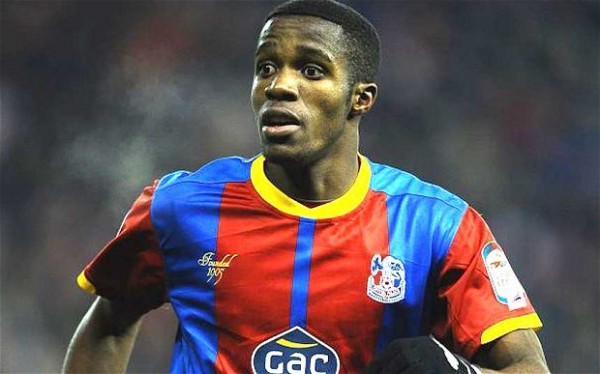 Wilfried Zaha
Age: 19
Position: AMR/AML/ST
Club: Manchester United
Nationality: English
Value: £5.25 million
Price tag: £17.5 million (in patch 13.3)
Wilfried Zaha profile in 2012 (after starting new game, patch 13.3)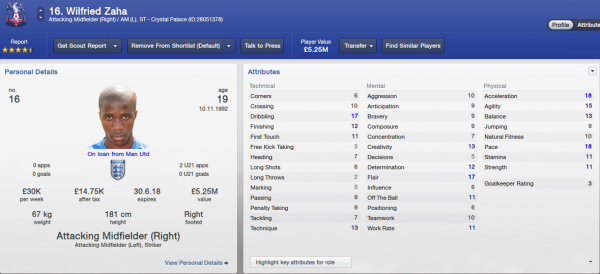 Wilfried Zaha scouting report from Cagigao of Arsenal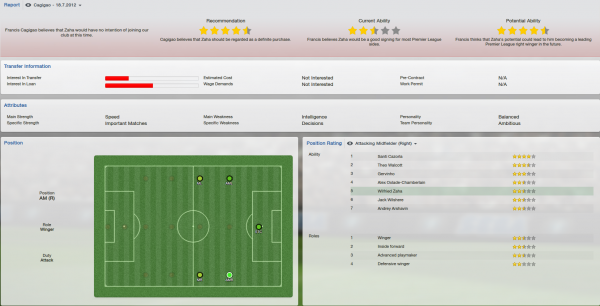 Wilfried Zaha profile aged 26 in the year 2019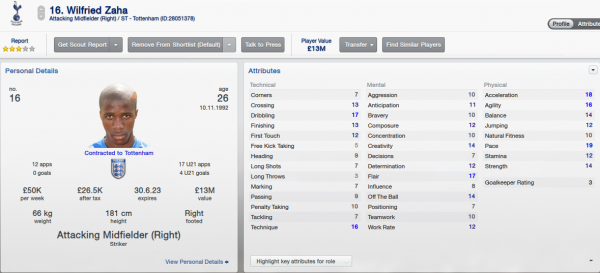 Wilfried Zaha career history until 2019

This FM 2013 player profile of Wilfried Zaha shows a famous English wonderkid and his development in FM 13 until 2019. You all know about him, he was called up to the England senior squad, he was bought by Manchester United, so I was as curious as you to see how he might develop in the game.
My test save shows he has made some progress, even though I guess he could have become even better. However, he has developed into a solid winger by 2019, amazing speed, good flair and excellent technique and dribbling. He didn't get too much game time though, he virtually wasted three seasons, from 2014 to 2017. Tottenham bought him for 14.75 million and finally got something out of him in the 2018-2019 season when he bagged 12 goals in 35 appearances.
All and all a solid signing I guess and one that could develop beyond what you can see in this profile but I wouldn't pay the initial asking price, which is 17.5 million at the start of the game.
Best buy rating: 8.5/10

Subscribe to our Newsletter