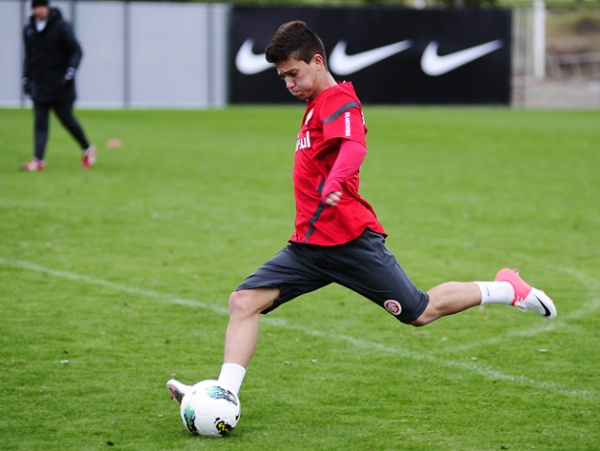 Otavio
Age: 17
Position: AMC/ST
Club: Internacional
Nationality: Brazilian
Value: £200K
Price tag: £4.5 million
Otavio profile in 2012 (after starting new game, patch 13.3)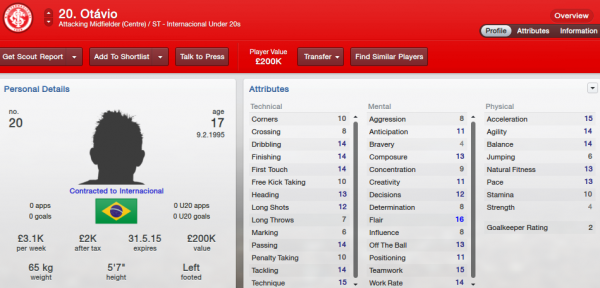 Otavio scouting report from Cagigao of Arsenal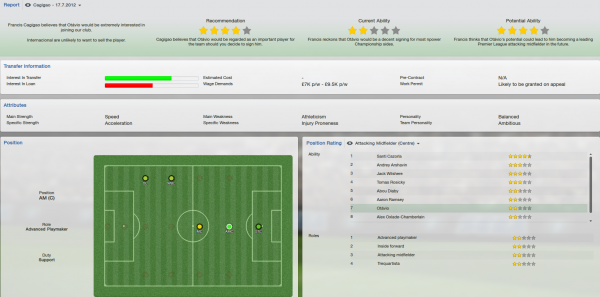 Otavio profile aged 23 in the year 2018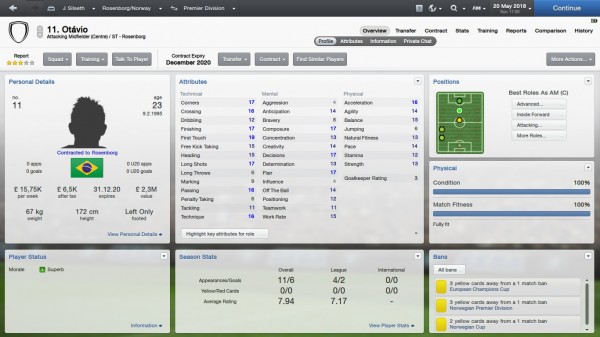 Otavio career history until 2018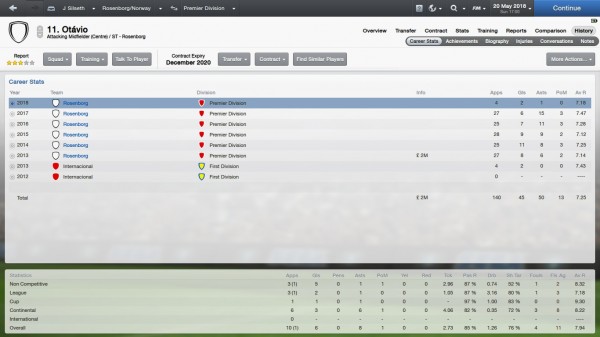 This FM 2013 player profile of Otavio shows a very interesting and talented youngster from Brazil. He plays as a central attacking midfielder, that is his natural position, but you will find out that he can also become a very good left back with proper training. He is just 17 years old at the start of the game and, as the scout says, he has the potential to become a top attacking midfielder. Fortunately his club, Internacional, will let go of this talent for 4.5 million pounds.
I think it's worth that price tag. The future screen shots in his case were provided by Jakob, one of our readers, and they show him ending up at Rosenborg, playing as an attacking midfielder. As you can see he developed very well under CPU management in that save, has awesome skills on the ball plus very good mental attributes for an attacking midfielder.
However, I have a rather different personal experience with this player as I signed him in my Barcelona save. My intention wasn't to use him as an attacking midfielder though, I trained him to become a left back and he did a pretty good job at it. Here's the screen shot of his profile in my save (year 2016):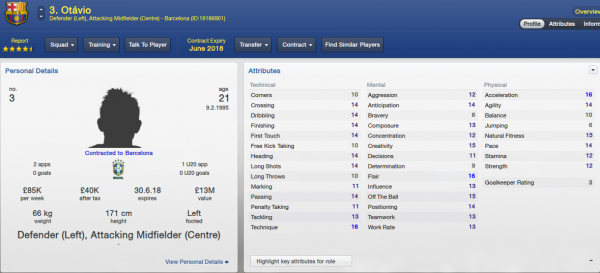 As you can see he became a solid left back with good speed and decent attributes throughout at the age of 21, with plenty of progress left in the tank. And I had to pay almost 14 million for him in 2013, so I guess he's worth the risk.
Best buy rating: 9/10

Subscribe to our Newsletter