Hey folks, today I want to share a real gem I have stumbled across. If you are managing a cash strapped club in the Premier League and need a striker to make your team tick, I have the perfect solution. His name is Vaclav Kadlec and he plays best as a poacher. I have signed him in the demo with Newcastle Utd, he's been immense considering his price tag and age. Below is his history, Kadlec has only played for Sparta Prague and is a bit green. However his talent is undoubtable, I managed to buy him for £1.5 million. This is a bargain considering his current ability and potential. I offered him a very good wage and agent fee to push the deal through as Man Utd and Chelsea were showing an interest.
Kadlec has some great starting attributes for his age, a real poacher in the making. He already has great agility, bravery etc. However his dribbling, finishing, pace etc should improve dramatically. This FM 2011 best cheap striker is not just a great value buy, but one of the games great wonderkids.
Since moving to Newcastle in my demo game, Kadlec has proven an instant hit and the main reason behind my 7th place position. Not only has he scored 11 goals in 17 starts, but also assisted 7 times as well. Kadlec has the highest pass completion rate in the Premier League and has managed 4 man of the match awards. All this has been achieved at the age of 18 in his first season with Newcastle. He's a real FM11 best cheap wonderkid. It is also worth mentioning that this wonderkid does not shy away from big games as he scored against Manchester City, Chelsea and a double against Liverpool. Guiding my side to wins in all three matches.
His ability does not just stay limited to dribbling and out running the defence either. Below is a clip of one of his goals against Liverpool. Kadlec turns his man and shows great finishing skills.
Kadlec is not just my Football Manager 2011 best cheap striker, but also one of my favourite FM11 wonderkids. Below is my assistants opinion of the strikers ability. He dwarfs Carroll's ability and will become one of the clubs best players. I have also provided a shot of Kadlec's awards to date. He has made a lot of team of the weeks. He is generally in the top three for young player of the month but has also won the award twice.
This last video should sway any doubters. It is goal highlights from my home game against Blackburn. The whole side were lackluster, but Kadlec won the game with two great goals. He has low composure but does not show it on the pitch, I seriously recommend you buy him if needing to keep your cash tight.
Well that is it for today's post, I hope this has helped you find a new cheap player. There will be many more of these posts as well as other tips to follow. So enter your email address in the sidebar and subscribe to my site. That way you'll recieve each of my posts by email. Please feel free to ask any questions below, I look forward to reading your comments and hope your back for the next post.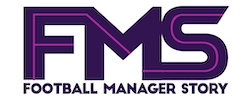 Subscribe to our Newsletter