Hello everyone and welcome back to my final update for Football Manager 2011 as I bring you the conclusion of my Southampton story. We left off last time with The Saints in second place in the table, six points behind Birmingham so how did it all end up?
March 2012:
I got nostalgic and decided to finish the season off with how I started FM 2011 using my old "left flank" Wrexham 1.3 tactic which paid off handsomely with a 3-0 win over Watford thanks to two stunning strikes by Finnish midfielder Matilla. We followed that with a tense 0-0 draw with QPR and then came up with another 3-0 win over Norwich. A captivating performance by Jason Puncheon was the centre-piece of a 3-1 win away to 5th place Hull and two stunning strikes by forwards Wickham and Betanin finally saw off Peterborough in a 2-1 win at St Mary's. After a bit of a first half scare we finished off the month with another three goals at home to Reading which saw Wickham take a nasty knock but he seemed to be okay for the final 5 games.
League Table:
That superb run of form saw us secure a play-off spot and maintain second place with Forest taking over as leaders.
As I just mentioned we now had just 5 games to play in the regular season, two of them away to teams looking for promotion.
April 2012:
In a very even match a sensational free kick by Sakari Matilla gave us the 1-0 win away to Blackpool and kept us level on points with Forest but we now had a game in hand as they had lost in midweek to Leicester 3-0. Our game in hand was a midweek encounter with Coventry which saw a dramatic change in the line-up as I planned for the showdown with Birmingham. My strategy almost backfired as after going 2-0 up through a brace by Chamberlain Coventry clawed two goals back but Edgar Cani headed in the winner 4 minutes from time and suddenly we were top again and three points clear.
Three games to decide the title and first was our huge game away to Birmingham. Brazilian defender Botteghin had the ball in the back of the net within the first ten minutes but the goal was disallowed for an infringement. Birmingham replied with an effort that was cleared off the line and after a tense first half the score remained 0-0. Connor Wickam gave us the lead just before the hour mark as his speed was too much for the defence and struck the ball under the keeper from a Mattila through ball. The home side equalized some 10 minutes later and the score remained unchanged until full time.
Our final home game of the season was played in atrocious weather against Swindon and a single piece of magic by Tom Cleverly saw him slip his marker and his shot provided the only goal of the game for a crucial three points. That left us top and promoted to the Premier League as Birmingham could only draw and Forest who won still remained three points behind. We just needed a draw at Cardiff to win The Championship.
And so the final game of the season (and FM2011) away to Cardiff which we won by 2-0 with both my winter signings doing the business to ensure The Championship trophy was on it's way to St Mary's.
Results Summary:
We had an incredible run of form to finish of the season winning every game except two.
League Table:

Squad Ratings:
Sakari Matilla proved to be an absolute gem of a signing from Italian side Bellinzona, with Betanin, Puncheon and Wickham making the difference between "also ran's" and league champions. Goalkeeper Brian Murphy has to be the unsung hero as his efforts between the sticks were nothing short of monumental and was paramount to us conceeding only 32 goals for the season.

So there we have it, Southampton are off to the EPL though sadly that brings an end to this story and Football Manager 2011. Many thanks for all your support and comments over the past year and especially those during a family illness crisis back in the UK which I very much appreciated.
I'll be back with Plymouth Argyle in Football Manager 2012 so until then keep safe and good health!!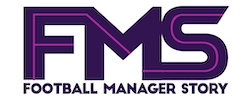 Subscribe to our Newsletter