Hey guys, welcome back to my Football Manager 2011 journey with Newcastle. During the last post we looked at my signings and pre-season going ons. After bringing in two new faces and evaluating my squad, I was ready to start the season. I am hoping for a good start from Enyeama in goal and my other new boy Araujoupfront. With an expectation of 'avoiding relegation', my first season will be based on establishing Newcastle in the top flight. Anyway, on with the post and my first three months of football.
August to October results
The must do, for any newly promoted side is get off to a great start. Once the momentum and confidence is behind you, anything is possible. I guess success from then on depends on how long your run continues. However, starting badly can make for a long and scrappy season. Its near impossible to get out of a rut when your in a new league, at least that is in my experience. My first four games looked like an ideal start, Wigan, Spurs, Wolves and Bolton. Newcastle started off well against Wigan, winning 2-1 at Saint James Park. Then the 1-1 draw against Tottenham was not a bad result either. After these two results my form took a dip though, BothWolves and Bolton beat us on our travels. I needed something to change and soon, otherwise my side would be risking some bad morale. This was when the lads really shocked me, they put in two fantastic performances to beat both Everton at home and Manchester City away. Aston Villa held us to a home draw, while Stoke beat us away from home, these two results just confirmed my worries on inconsistency. Next up was Fulham away, another worrying match, and yet my side came out on top 3-1. The last two games in October were terrible. Chelsea knocked us out of the League Cup using a weak lineup at home, then Arsenal embarrassed us at home as we went down 2-0. I was happy with some of the unexpected victories, but very disappointed with the sides performances against mediocre teams.
Great performances
There are two things you will learn about me through these stories. One, I am the worlds biggest pessimist, I always say 'prepare for the worst and embrace the best'. Two, I prefer to concentrate on the positives when possible, there is nothing more depressing than analysing a bad loss rather than a great victory. Therefore the matches I will talk about from now on, will be my sides best performances. Today I have three in particular I want you to see.
Newcastle 3-0 Everton, Premier League
(Having problems seeing the above video? See it on my YouTube channel.) After suffering a few bad results, I had my worries leading into this game. However an outstanding solo performance by Araujo won us the game with ease. Unfortunately this match was the only one in which the wonderkid played well. In fact this was my sides best performance as a team so far as well. Everton just could not break down my defence and then were countered with blistering pace. This match was just how I want my 4-5-1 formation to work this season.
Manchester City 1 – 2 Newcastle, Premier League
(See this video on YouTube if it won't show.) My boys defended very well during this match as Manchester City dominated possession. You know what they say, it doesn't matter how many shots you take if the ball doesn't hit the net. Well this game just highlighted that as City launched attack after attack, but then paid the price when countered. Joey Barton spearheaded this victory and scored the winner to top off a great performance. Ben Arfa and Jonas exploited the gaps left by Man Citysattacking mentality to lethal effect, both players will be very important to any success I may enjoy this season. That is of coarse if the Frenchmen can stay on the pitch for 90 minutes :)
Fulham 1 – 3 Newcastle, Premier League
(Watch this video on YouTube if you cannot see it.) Following Ben Arfa's suspension, I had to include Lovenkrands on the left wing. He may have scored the penalty that started Newcastle's domination, but Andy Carroll was the true hero. He bullied the Fulham defence and not only scored, but assisted a goal as well. Joey Barton also put in a great performance, his passing and tackling ripped Fulhamin two. Such a shame that we had to end the month by losing miserably to Arsenal rather than this great result.
League table and squad stats
After a tough start to life back in the top flight, I find myself in 11th place on fourteen points. Not too bad considering I see the last three months as below par. If we can reach the sort of standard you saw against Everton, Man City and Fulham on a consistent basis then I'll be hoping for mid-table. If not, well Newcastle may be drawn into a relegation battle.
I guess my players stats are expected to be low after a few bad performances. However, Enyeama, Barton and Carroll seem to have played quite well so far. The squad are still adapting to my 4-5-1 and trying to blend as a team. To help these issues a long I will keep using the 4-5-1 and try to find my best first eleven as soon as possible. My main problem position is upfront, both Andy Carroll and Araujo seem to look brilliant one game, then ineffective the next. Hopefully one of them will jump to the front soon and I can use the other as an impact sub.
Fixtures, November to December
The next two months will shape my season. Either we'll push on and look good for safety or leave ourselves lots to do. One thing is for sure, I have a great chance to gain at least eight points in the first four games. West Brom, West Ham, Blackpool and Blackburn will all be down there with me come the end of the season. Lets just hope I can take advantage as the next six games are very tough.
Well that is it for today's post guys, thanks for reading and please feel free to comment below. Also, don't forget to subscribe to the site via email. This can be done by entering your email address at the top of the right sidebar. This way you will not miss a thing. I look forward to reading your comments and hope you'll be back for a busy X-mas!!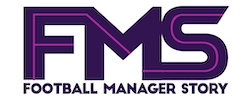 Subscribe to our Newsletter