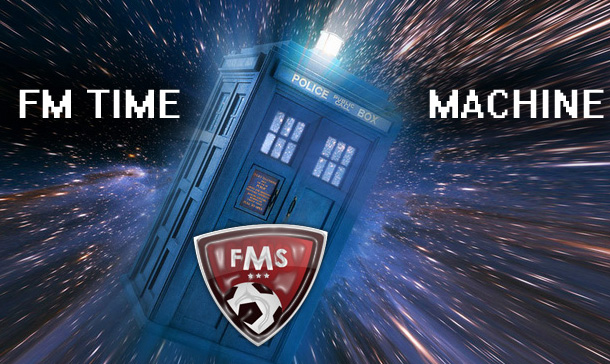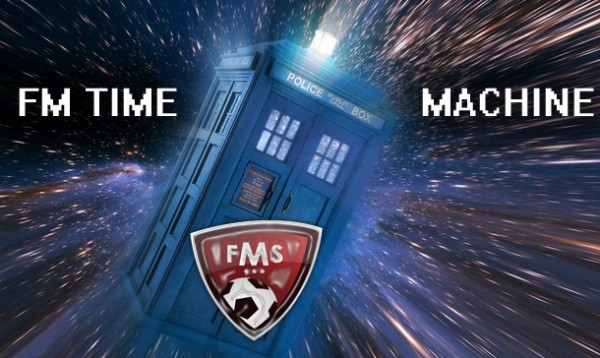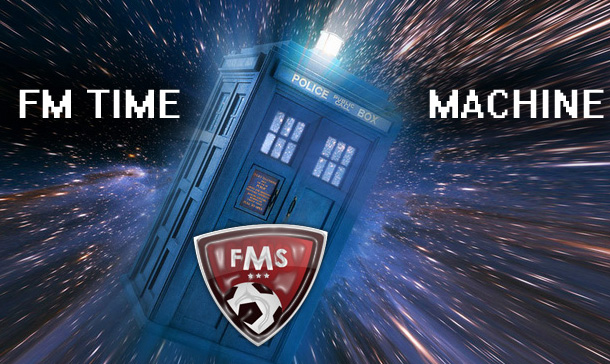 Italian Football has been through stages of dominance. The early 90's saw AC Milan top the pile, then Juventus took over during the late 90's and stretching into 2003. From 2006-2011 it was Inter's turn. But no matter who is enjoying their period of glory, one of the Milan clubs seem to be hovering.
In Recent years, namely 2012/13, both Milan clubs have struggled. Last season saw Internazionale finish 9th and AC Milan 3rd, scraping into the Champions League by a mere two point gap. Can we put this down to a bit of bad luck, a one off season? Or is the true strength of Italian Football shifting during modern day Football, are we in a time where Napoli can rise to be a true force and the Old Lady (Juve) can take the league by its horns? Could the two Milan clubs be living in the past? This has to be one for the FM 13 Time Machine…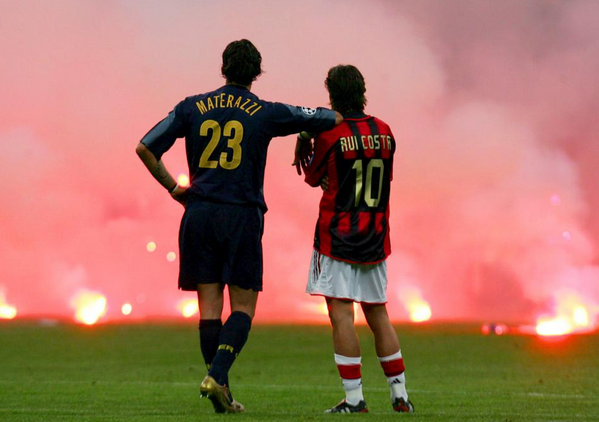 OK you know the drill, we simulate a Football Manager game starting with season 2012/13 until 2020/21. Lets jump straight in and see what happened.
Prior to starting this save the Milan clubs have bossed Italian Football winning Serie A seven times from 2004 to 2011. The list below shows who finished where when, the red dotted line demonstrates the start of our simulation.
What we see is simply staggering. Since 2012 both Milan clubs have failed to win the title, failed to finish second and only managed third on two occasions. That means they missed out on Champions League Football 7 seasons out of 9. The red boxes vs blue boxes says it all, never has the saying 'a picture tells a thousand words' meant more.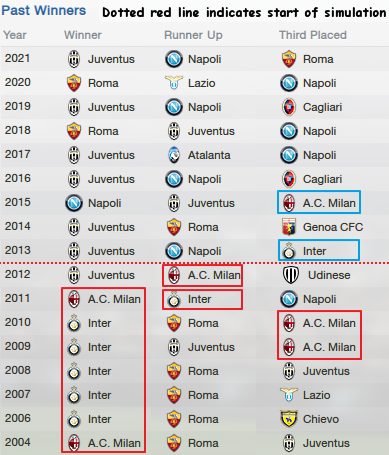 Lets go into more detail, starting with Inter Milan. They didn't start too badly finishing 3rd then 4th which was an improvement from 11/12. But then it all went wrong, bar a fifth and sixth place finish the once were giants even struggled to make the Europa League. Their worst spell coming from 2014-2018 finishing 11th, 7th, 13th and 10th.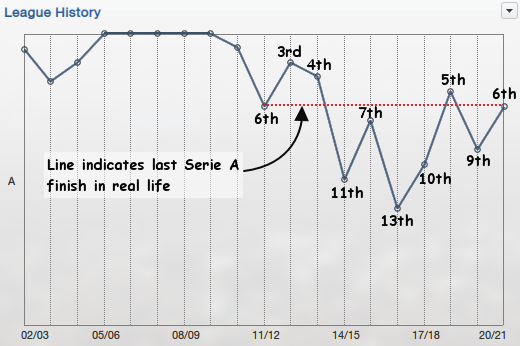 If Internazionale were so poor, did AC take advantage? Not at all, they actually followed a very similar fate, if not worse. After their real life finish of second during 11/12, AC Milan fell to 8th and then 6th. 2014 saw them get back into the Champions League with a 3rd place finish but it all came crashing back down. From 2015-2021 AC Milan were woeful, averaging a league position of 12th!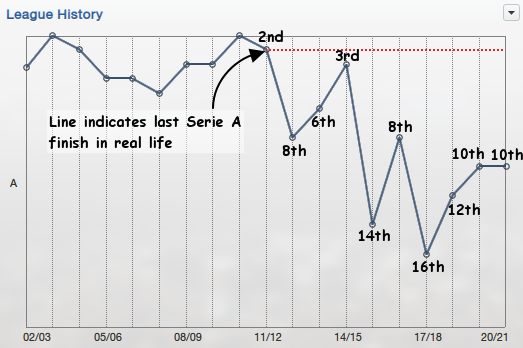 The fall of these two giants is reflected across the wide field of Italian player awards. Not one player form either club came close to been crowned Italian Player of Year, this was dominated by names from Juventus, mainly Giovinco.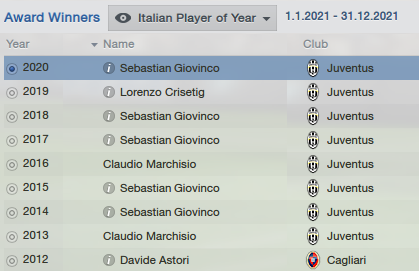 Even the Team of The Year awards look bleak. The overall best XI was filled with 6 Juventus players, two Napoli stars, one from Cagliari, Roma and just one from Inter Milan.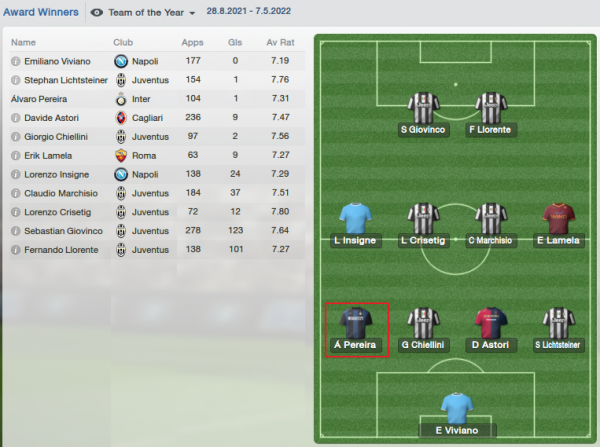 Conclusion
What could possibly cause this mammoth fall from grace? Well, I think the answer lies in transfer activity and squad policies. Both Milan clubs (especially AC) have been notorious for treasuring their legends, which has at times resulted in a very old average squad age. Experience is great but you need to keep things fresh and I think this eventually caught up with both sides.
AC Milan raked in £183.1 million from transfers, they splashed out £139.8 million. This makes their average net transfer spend -£4.8 million every season. Making almost £5 million every season will not build you a great team, especially when you already have aging players.
Inter Milan received £126.6 million and spent £148.6 million. Their average net spend per season equaled £2.5 million, again not enough to build a team of Champions.
To wrap things up I do believe Juventus are on the brink of dominating Italian Football and I also think Napoli have what it takes to be their side kick. So yes, FM13 could be right, the two Milan clubs could be kicked off their pedestal but I don't think they will fall so hard. But what do you think? Please feel free to leave your thoughts below and thanks for reading.

Subscribe to our Newsletter